Braille Mantel Piece Ornament
Large, Free-Standing, Hand-Carved Decoration
Item Number: 1325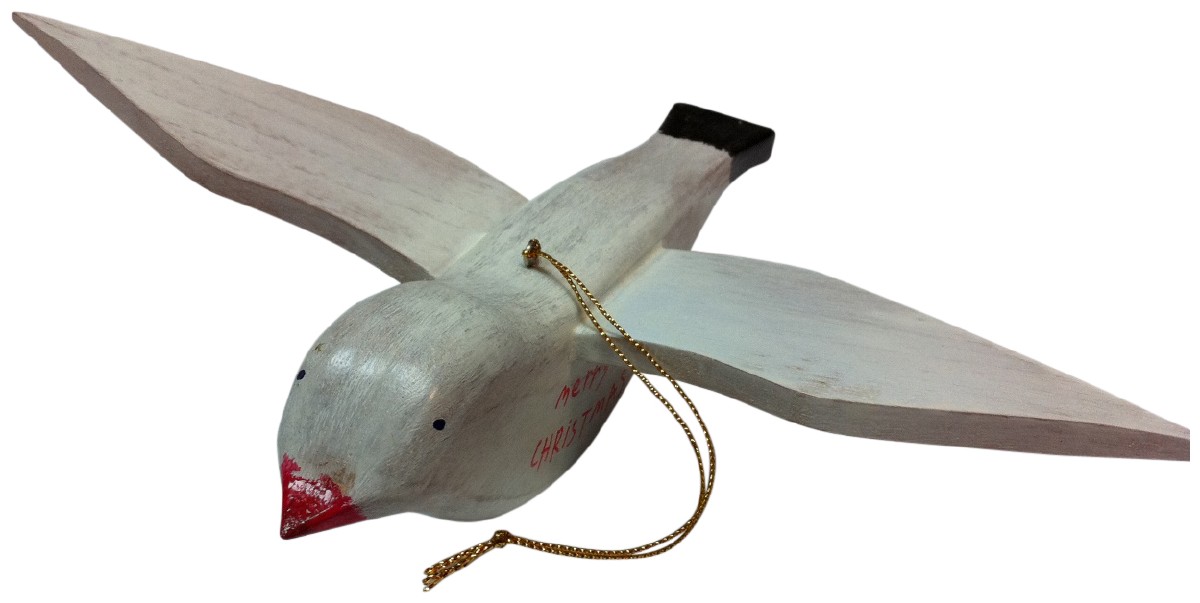 Product Features
Hand-carved, free-standing wooden mantel ornaments.
All sport festive print and Braille messages.
Choose from 3 shapes and messages.
Buy all 3 and get $4.
00 off.

Product Description:
Due to the enormous popularity of our Christmas Tree ornaments, we're excited to roll out a set of free-standing ornaments for your fireplace mantel or hall table. Entirely made of wood with a festive print and Braille message
Measures about 3 in. by 3 in. by 3 in.
Which ornament would you like to grace your mantel this year?
Merry Christmas
Item Number: 1325-1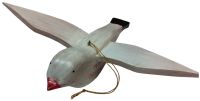 In the shape of a Bird
Season's Greetings
Item Number: 1325-2
Shaped like an Elf
Let there be Light
Item Number: 1325-3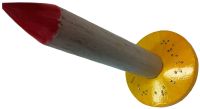 In the shape of a Candle
Entire Set
Item Number: 1325-4
Can't decide which ornament you like best? Think all three make a nice set? Pick them all up today, and we'll give you four dollars off. It's our Christmas gift to you!
Continue Shopping
(From the Braille Novelties shelf.)
Related Products: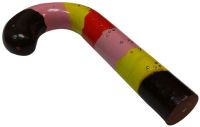 Braille Christmas Tree Ornament: The King has Come
Hang a Wooden Decoration that Everyone can Read
Item Number: 1324
$3.95
Tell Me More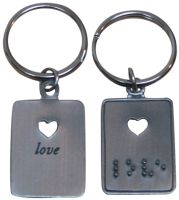 Braille Keychain
Sturdy Metal Keychain with Braille and Print Word
Item Number: 1313
$4.95
Available Words: Love, Live, Peace, Hope, Faith, Jesus, or the Entire Set (for $24.95)
Tell Me More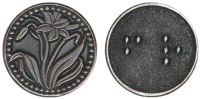 Braille Pocket Token
Unique Coin with Raised Picture and Braille Word
Item Number: 1314
$1.95
Available Words: Friend, Love, Faith, Lord, or the Entire Set (for $6.95)
Tell Me More

Braille Letter Opener
Adorible, Cat-Shaped Handle, Saying Keep in Touch
Item Number: 1315
$4.95
Available Styles: Keep in Touch, or Best Friend
Tell Me More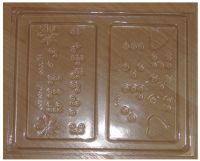 Braille Chocolate Mold
Make Your Own Braille Chocolate Cards
Item Number: 1316
$4.95
Available Messages: Happy Birthday and Love You, Have a Nice Day and Thank You, Merry Christmas and Happy Holidays, or the Entire Set (for $12.95)
Tell Me More