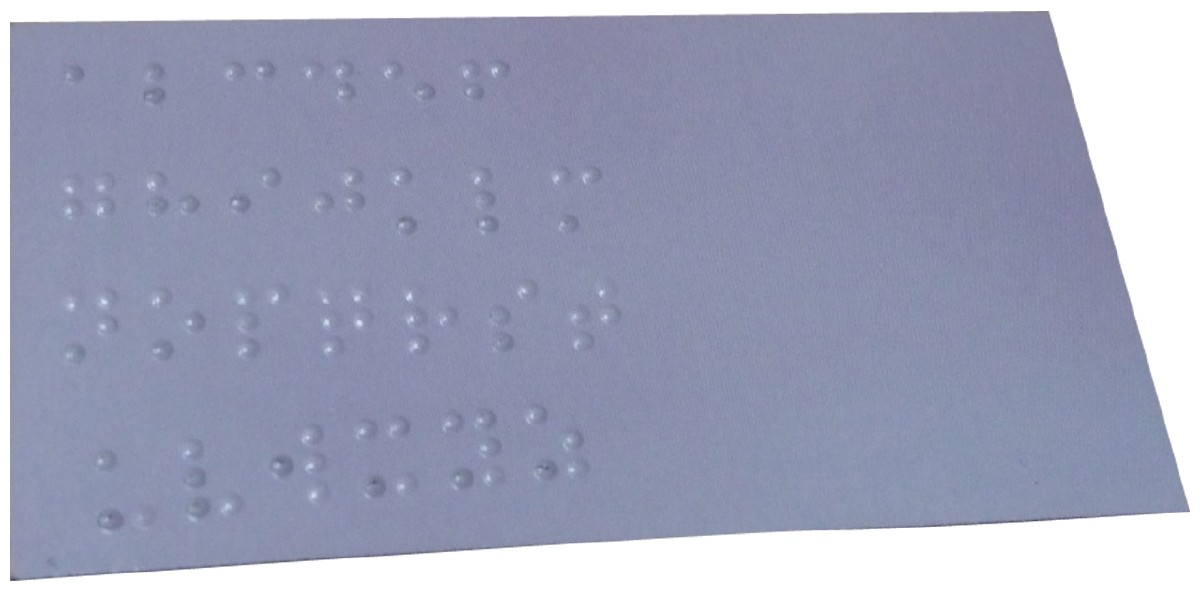 Braille Fridge Magnet, Ten-Count
Item Number: 1201
Product Features
Business-card sized magnet.
Pack of ten.
Measures about 3 in by 1-3/4 in.
Product Description
Costing under a dollar a piece, one of our attractive Braille magnets is the perfect way for you to say something to your friend or loved one that will really stand out in their mind. Our fridge magnets are the size of a business card, and come with your choice of over a dozen messages embossed in Braille. Your friend will proudly stick his or her magnet on the door of the refrigerator, where it's bound to be read many, many times over. (Plus, if you're shopping for an avid magnet collector, we're quite sure a Braille magnet might just be one of the most unique items found on the fridge yet!) This is a pack of ten, meaning that you will receive ten magnets with this product, not just one.
Related Products:
Put Anything You Want on this Attractive Magnet
Item Number: 1202
$14.95
Sturdy Plastic Bookmark, You Choose the Message
Item Number: 1203
$6.49
Say Anything You Like on this Plastic Bookmark
Item Number: 1204
$9.95