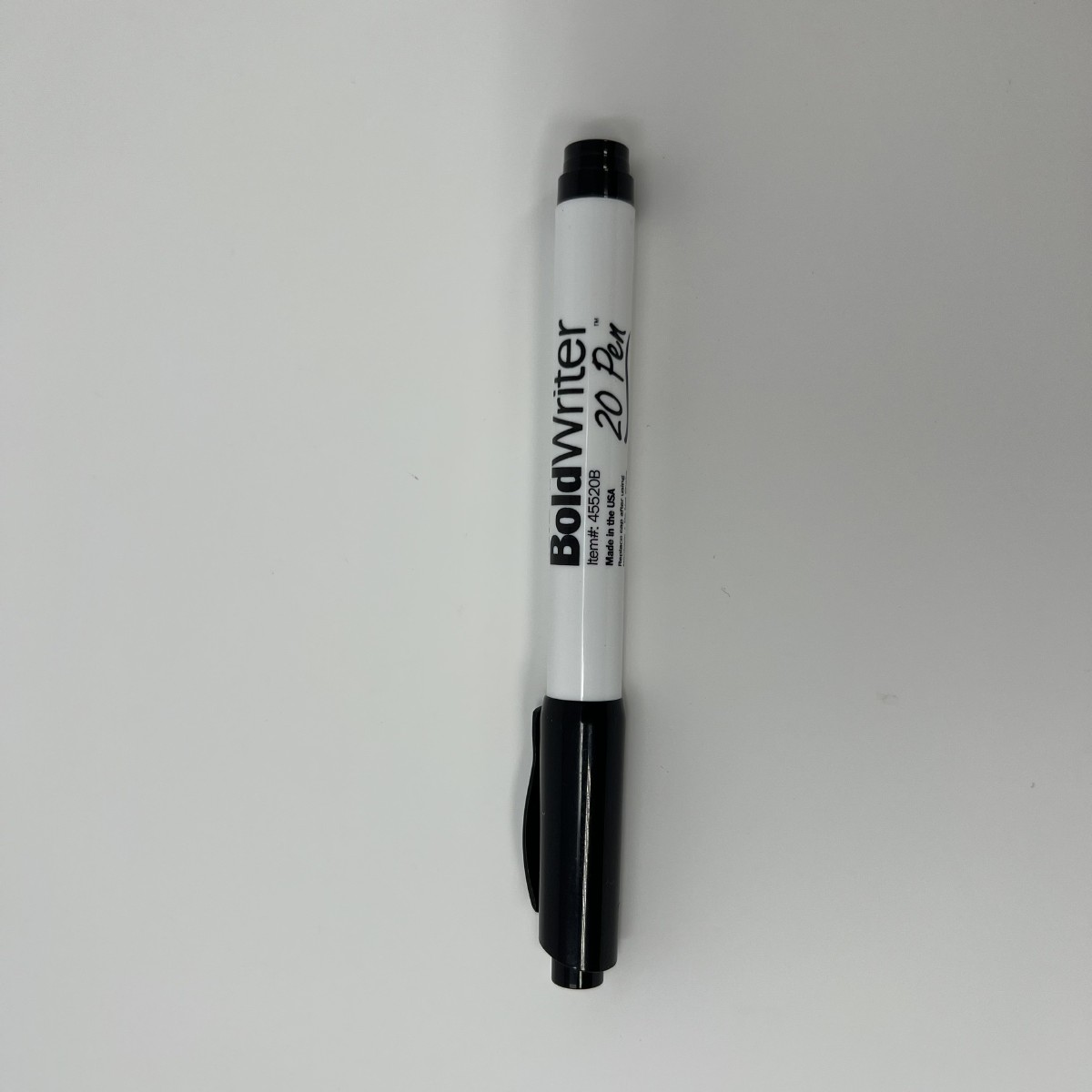 BoldWriter 20 Pen
Item Number: 1134
Product Features
Replacement for the discontinued 20/20 Pen.
Easy-to-see and read with vivid, high-visibility black ink.
Bold point produces highly legible 1 MM line width.
Quick-drying - no smudges and does not bleed through paper.
Cap has a handy clip, for shirt pockets or to attach to paperwork.
Made in the USA.
Package Weight: about 0.4 ounces.
Product Description
Now using a pen doesn't have to be nearly as frustrating as it used to be, especially when you're writing with one of our super duper bold pens. This replacement for the ever-popular but now discontinued 20/20 Pen is ideal for anyone with low vision.
This pen's specially-designed tip makes highly visible 1 MM lines. It features quick-drying, bold black ink, ensuring that you'll never end up with runny ink everywhere or smudges in your writing. The cap has a handy clip, ideal for shirt pockets or to attach to paperwork.
Related Products:
Stay Within the Lines as You Practice Handwriting
Item Number: 1133
$7.95 for 25 Sheets (Larger Package Available for Better Price)
Fill out Your Own Checks with Our Plastic Template
Item Number: 2017
$1.95 Available Sizes: Regular, or Large