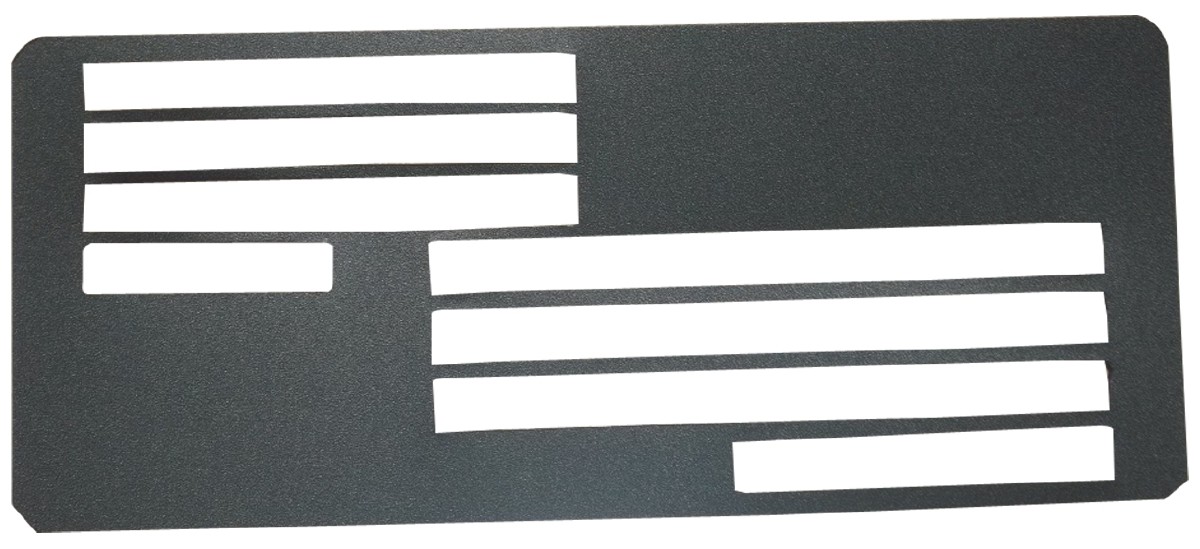 Envelope Guide
Item Number: 2016
Product Features
Color: Black.
Slots for to and from addresses are provided.
Measures 4" X 8".
Plastic template gives envelopes a professional, uniform appearance.
Measures about 4 in by 8-1/2 in.
Package Weight: about 0.5 ounces.
Product Description
If you could use a little help hand-addressing your envelopes, this simple solution may just be the ticket. Just place this plastic guide over any standard-sized business envelope before you pick up your pen.
Openings in the guide show you just where to write the "To" and "From" addresses. This guide makes your envelopes look neet and professional, because it keeps your addresses in the right space ... at the right size.
Related Products:
Temporarily out of stock. Usually ships in Early July.
Fits in Your Wallet, Helps You Sign Straight
Item Number: 1126
$1.95
Fill out Your Own Checks with Our Plastic Template
Item Number: 2017
$1.95 Available Sizes: Regular, or Large