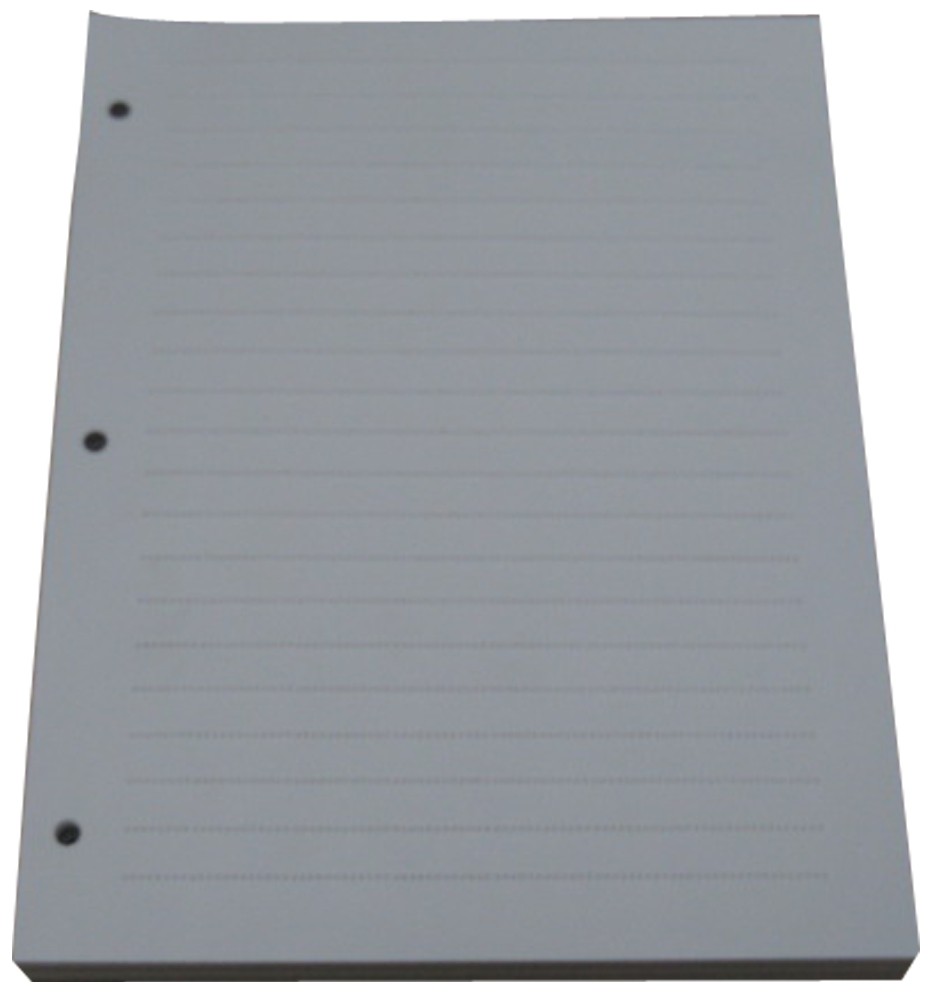 Raised-Line Writing Paper
Item Number: 1133
Product Features
Innovative and handy, guarantees handwriting in perfect straight lines.
Features tactile lines to follow when practicing print letters.
Measures 8" X 11".
Measures about 11 in by 8-1/2 in.
Package Weight: about 8.8 ounces.
Product Description
This paper sure does come in handy for blind or visually impaired people who need to hand-write or print in perfectly straight lines. Practicing the formation of printed letters or writing a note for a colleague becomes much easier when there are tactile lines to write in between. So grab a pack of this writing paper today, and you'll soon find that using a pen or pencil isn't nearly as frustrating as it used to be!
Related Products:
Highly-Visible Bold Black Lines - Quick-Dry Ink
Item Number: 1134
$1.95
Fill out Your Own Checks with Our Plastic Template
Item Number: 2017
$1.95 Available Sizes: Regular, or Large