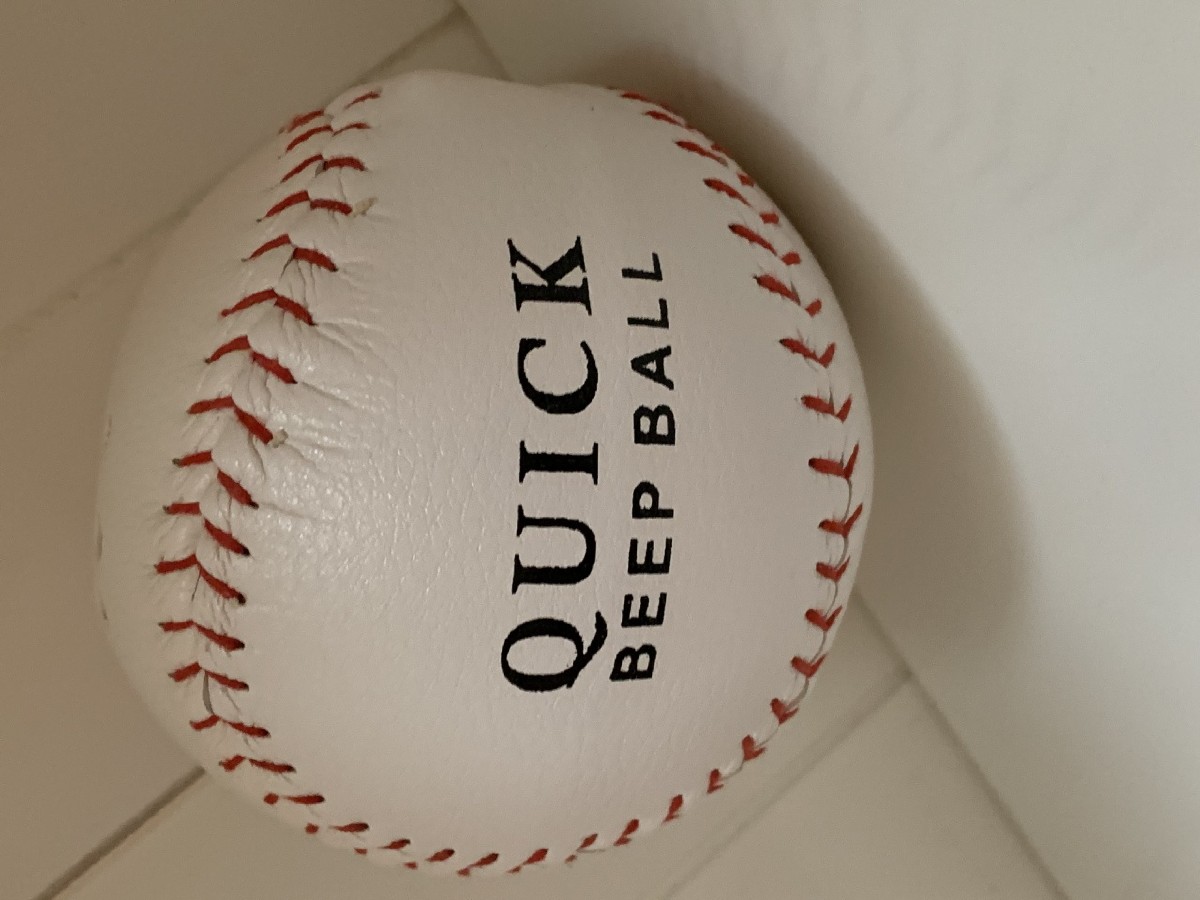 Beeping Softball
Temporarily out of stock. Usually ships in Late August.
Item Number: 1181
Product Features
Conforms to National Beep Ball Association specifications Slightly larger than a traditional softball to make it easier to hit A little softer than normal to reduce the risk of injury Ball beeps audibly during game-play so it can be followed by sound Sports a lithium-ion battery that recharges through USB Has on-off switch and motion sensor No loose or missing parts Measures about 4 in in diameter.
Package Weight: about 8.6 ounces.
Product Description
Can blind people really play Baseball? Absolutely! In fact, the National Beep Ball Association exists to help blind players do just that. Now, with this ball and a little creativity, you and all your friends can spread out over the diamond for nine innings of Summer fun. Don't worry if one or two can't exactly keep an eye on the ball. They will be able to easily hear it instead.
Our Beeping Softball is a little larger than a traditional softball, conforming to NBBA regulations for blind players. It's also a little softer, so as to help reduce the risk of injery. Best of all, when you flick the switch to on, the ball will beep constantly, so all players can follow it by sight or sound.
But, aside from these small modifications, there's nothing unusual about this ball. When you hit it with a bat it sores with the best of them, and can have a nasty curve from a good pitcher. If you get hit it will hurt, so play responsibly.
So, if you want to play catch with your best friend, Scrub with a rag-tag gang of classmates, or a real game on a wide-open diamond, there's no better ball to insure everyone is included. The integrated beeper's built-in lithium-ion battery recharges through USB, so you don't need to worry about loose or missing parts - just plug your ball into the computer after the game. Then, on the next sunny day, turn on the ball, give it a good shake, and call the first pitcher. Batter up! It's anybody's game until the last swing of the bat ... and the final, breathless run Home!
Related Products: