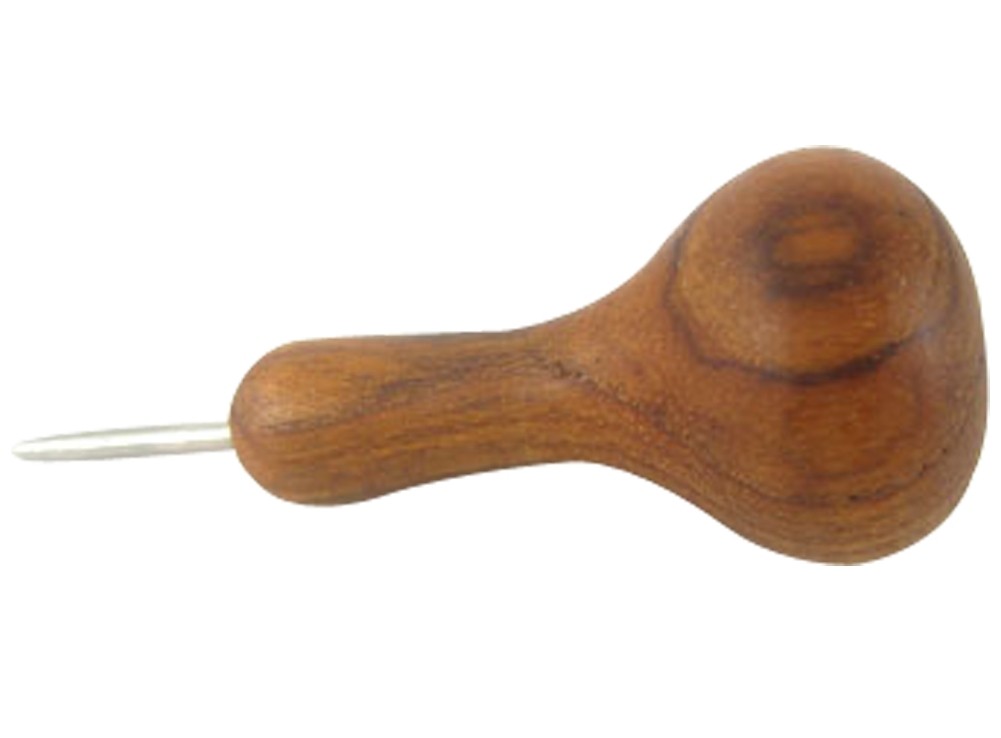 Wooden Stylus
Item Number: 1092
Product Features
High quality, efficient wooden stylus.
Features a small notch in handle, so that the tool won't roll away.
Wooden handle offers perfect grip.
Package Weight: about 0.4 ounces.
Product Description
A step up from our classic model, this stylus is the only wooden one we carry. The handle is made out of natural Teak, the same wood used for our Braille Eraser. Of course, a small notch has been cut out of the otherwise round handle, so your favorite tool won't roll away. In addition, some people say a wooden handle is easier to hang onto, because their fingers don't slip out of position while writing. So pick up one of our erasers along with this stylus, and you'll have a matching Braille-writing set!
Ask a Question About this Product
(From the Styluses shelf.)
Related Products:
Made of Wood - Rub Out All Those Unwanted Dots
Item Number: 1079
$2.95