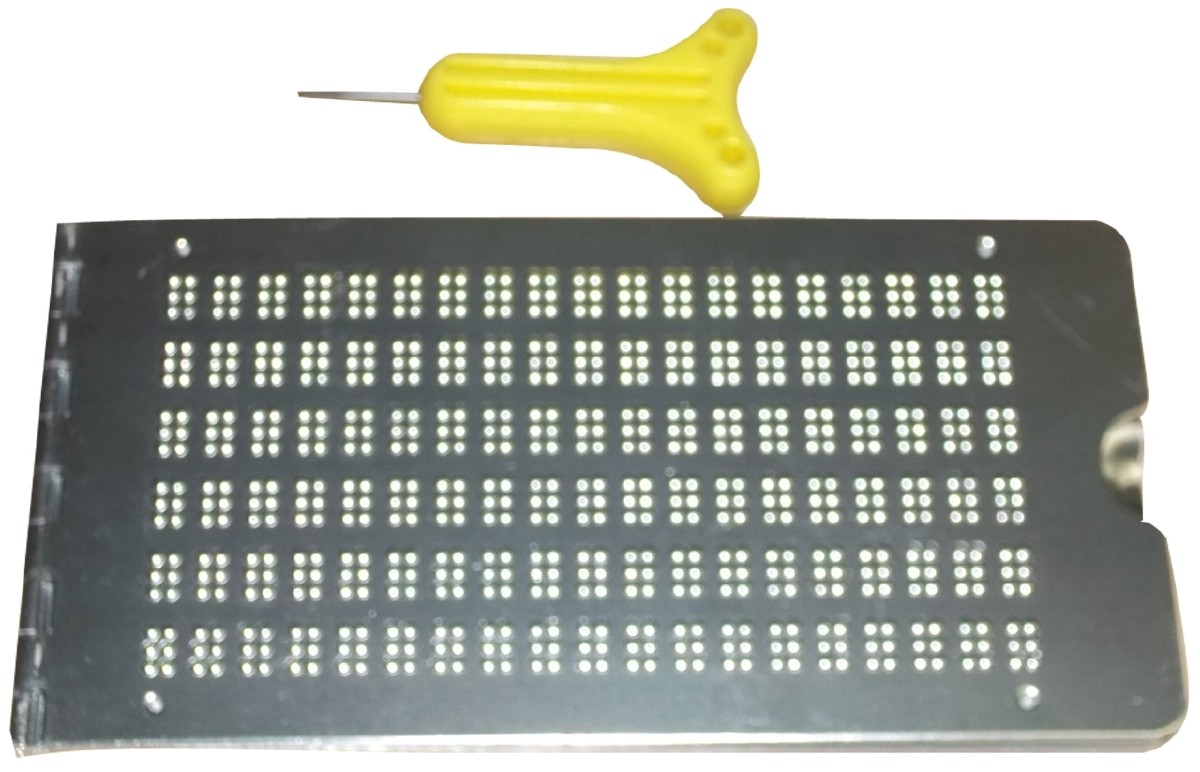 Index Card Slate
Item Number: 1086
Product Features
Sturdy and portable, made of aluminum.
Braille 6 lines, 19 cells, on a regular 3" X 5" index card.
Handy for notes, lists, addresses, phone numbers, etc.
Features labeling tape slots so you can Braille your own labels.
Comes with a durable Classic Stylus.
Measures about 6 in by 3 in.
Package Weight: about 2.5 ounces.
Product Description
Perfect for organizing your phone book or taking more detailed notes, our sturdy, aluminum Index Card Slate is one you'll always want to keep handy. It lets you emboss six lines (with nineteen cells per line) on a standard-sized 3" by 5" index card. This slate also has labeling tape slots, which you can use to create Braille labels by hand.
Related Products:
Measures 3" x 5" - Use in Index Card Slate
Item Number: 1087
$2.95 for 50 Cards (Larger Package Available for Better Price)