Clearance Corner
The ultimate treasure hunt! Yes, it happens. Sometimes, we think a product is going to be a real hit, so we find the best price, write a great description and excitedly add it to our store. And nothing happens. Then, after sitting on our shelves, gathering dust and irritating our shipper for a few years, we discount it. And, if that doesn't work, we slash the price - sometimes by 90%. This stuff has to go, to make room for the things our customers actually want. So pick up one or more of the below products, at absolutely unbelievable prices. We're taking a loss on the items listed here, but we don't care. They won't sell, no matter what we do. Now, we just want them gone! So why don't you grab a great deal, and help us out in the process?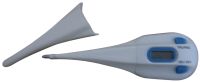 Talking Medical Thermometer
Takes Temp in Under a Minute, Speaks in Fahrenheit
Item Number: 1078
$11.95
Tell Me More

Easy-Touch Talking Watch
One-Button Design, All-Metal Body, Leather Band,
Item Number: 1006
$14.95
Tell Me More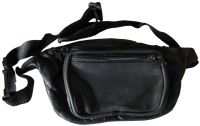 Leather Fanny Pack
Item Unavailable. We don't know when or if this item will be back in stock.
Convenient and Hands-Free - Never Lose Your Stuff
Item Number: 1145
$6.95
Tell Me More

Spanish Talking Watch
Three Cool Alarm Sounds Including Rooster
Item Number: 1010
$6.95
Tell Me More
Sign Language Cards with Pictures
Shows Sign Language Alphabet with illustrations
Item Number: 1003
$5.00
Tell Me More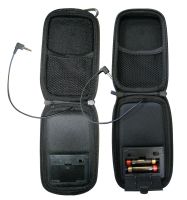 Portable Speaker Pack
Leather Case for MP3 Player with Built-In Speakers
Item Number: 1053
$9.95
Tell Me More
Oops
Sorry, you asked for a page that cannot be found.
Please Return to our Home Page and look for the product or information you need from there.
The requested URL /Clearance-Corner was not found on this server.