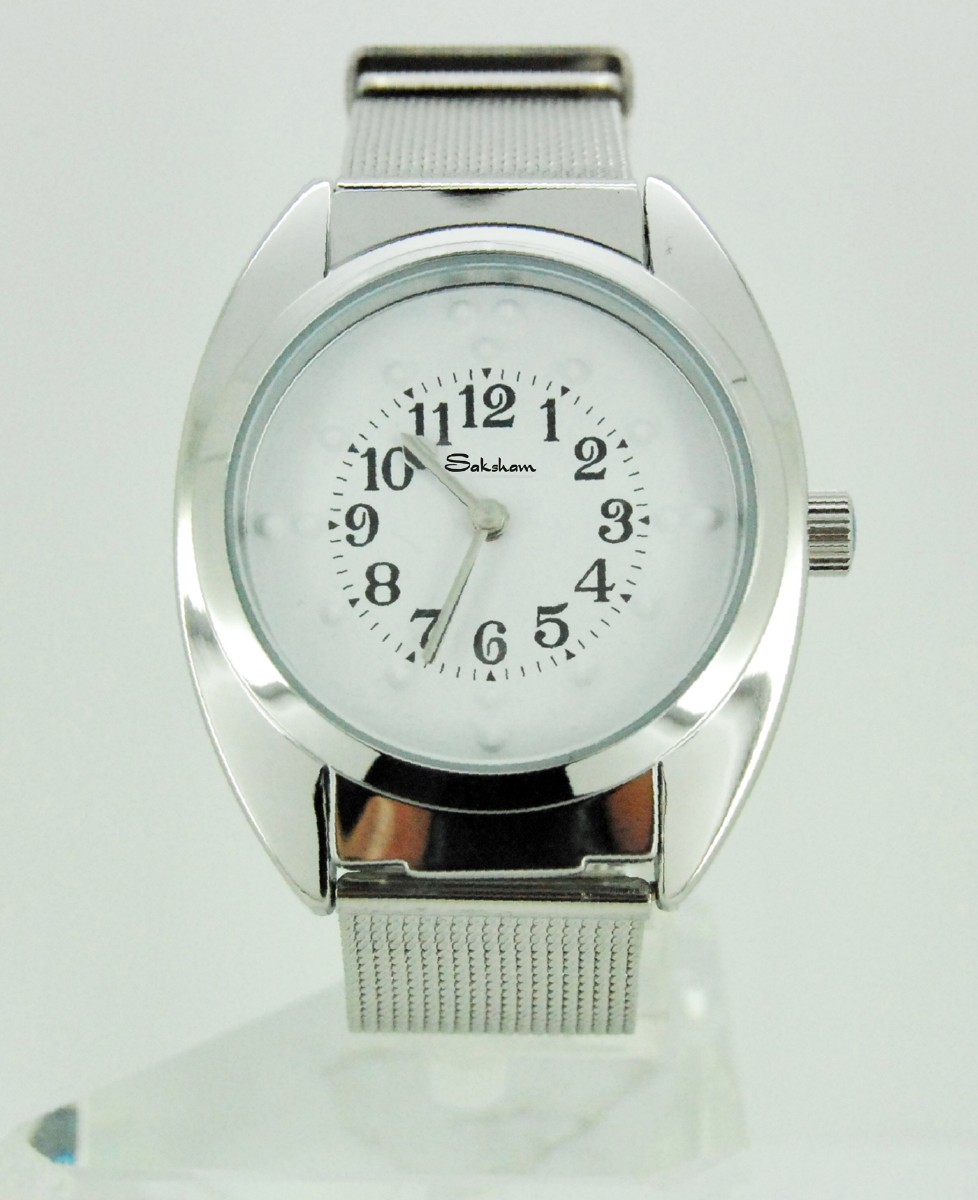 Braille Wind-Up Watch
Item Number: 1024
Product Features
Unisex design makes watch suitable for both guys and gals.
Quality Japanese movement keeps hands in place while being felt.
Sturdy steel hands always point at the correct time.
Face opens at the 6 o'clock position.
Tactile markings make it easy to tell the time by touch.
Quality quartz movement always keeps the correct time.
The inner diameter of the face is 1.1 inches (2.8 CM).
Features analog design (dial and hands).
Stretchy metal band is easy and comfortable to wear.
Boasts silver watch and band.
Runs for 36 hours without needing to be wound.
Package Weight: about 4.6 ounces.
Product Description
This tactile watch is unique, because it doesn't need a battery. Simply rotate the stem about 15 times to wind the movement every 24-36 hours, and slip it on. That's it! You can ware it every day, or leave it in a drawer for years as a spair. Either way, it keeps perfect time with a windable movement that's been used for centuries.
Our braille watches offer exceptional quality at a great low price. This watch is a unisex model, which means its coloring and design is suitable for both men and women alike. It comes with a stretchy metal band, so it's always easy to put it on - or quickly take it off.
Unlike many Braille watches today, this one boasts a high-quality Japanese Quartz movement. That means the hands always stay in place while you feel them and do not move. The hands themselves are made of solid steel, so they don't bend while being felt either.
A braille watch is a great way for a blind person to tell the time - on their own, quietly, and independently. Plus, one of these tactile watches makes a great gift as they come to you boxed with an attractive color sleeve.