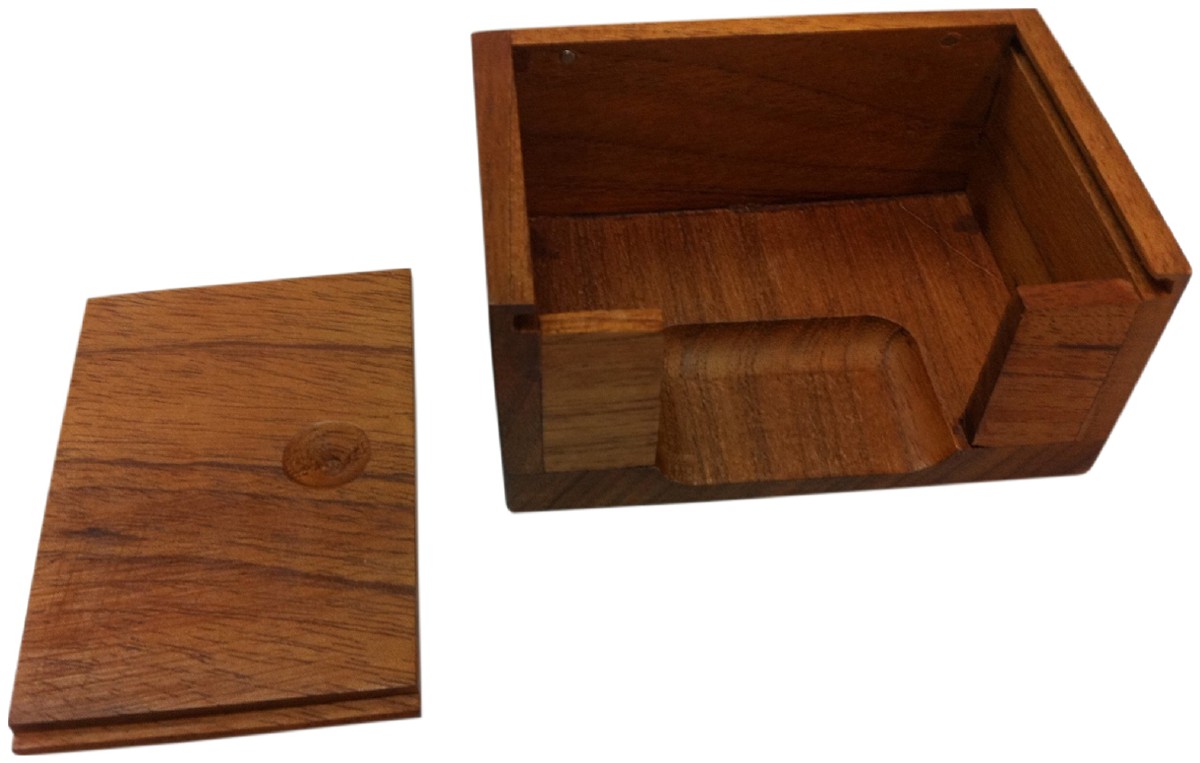 Travel Card Tray
Item Unavailable. We don't know when or if this item will be back in stock.
Item Number: 2021
Product Features
Hand-crafted from solid teak wood.
Designed to hold all standard-sized cards.
Accommodates large piles of Braille cards.
Tray has solid wood slide-on lid.
Lid has magnet imbedded into wood to insure cards never fall accidentally.
Light-weight and portable, perfect for outings.
Package Weight: about 7 ounces.
Product Description
The natural companion to our
Classic Wooden Playing Card Tray
, here is a marvelous little item for card players of all ages. Similar in design to the classic model, this hand-crafted teak box is designed to hold all standard-sized cards, and is adapted to accommodate the larger piles of cards with Braille dots. Unlike anything you've ever seen before, though, this tray has a solid wood lid that slides on over top of the cards, meaning you can take your cards with you on a picnic, a boating trip - or a long Summer vacation. The best part is, whenever you want to play, just pull off the lid and deal - and the storage box doubles as a card tray for the pick-up pile. The lid even has a magnet imbedded into the wood to insure it never falls open accidentally.
Slim and portable, almost pocket-sized, this unit has a single box for cards. That is, it holds only one deck or one stack of cards.
Ask a Question About this Product
(From the shelf of ghost products)