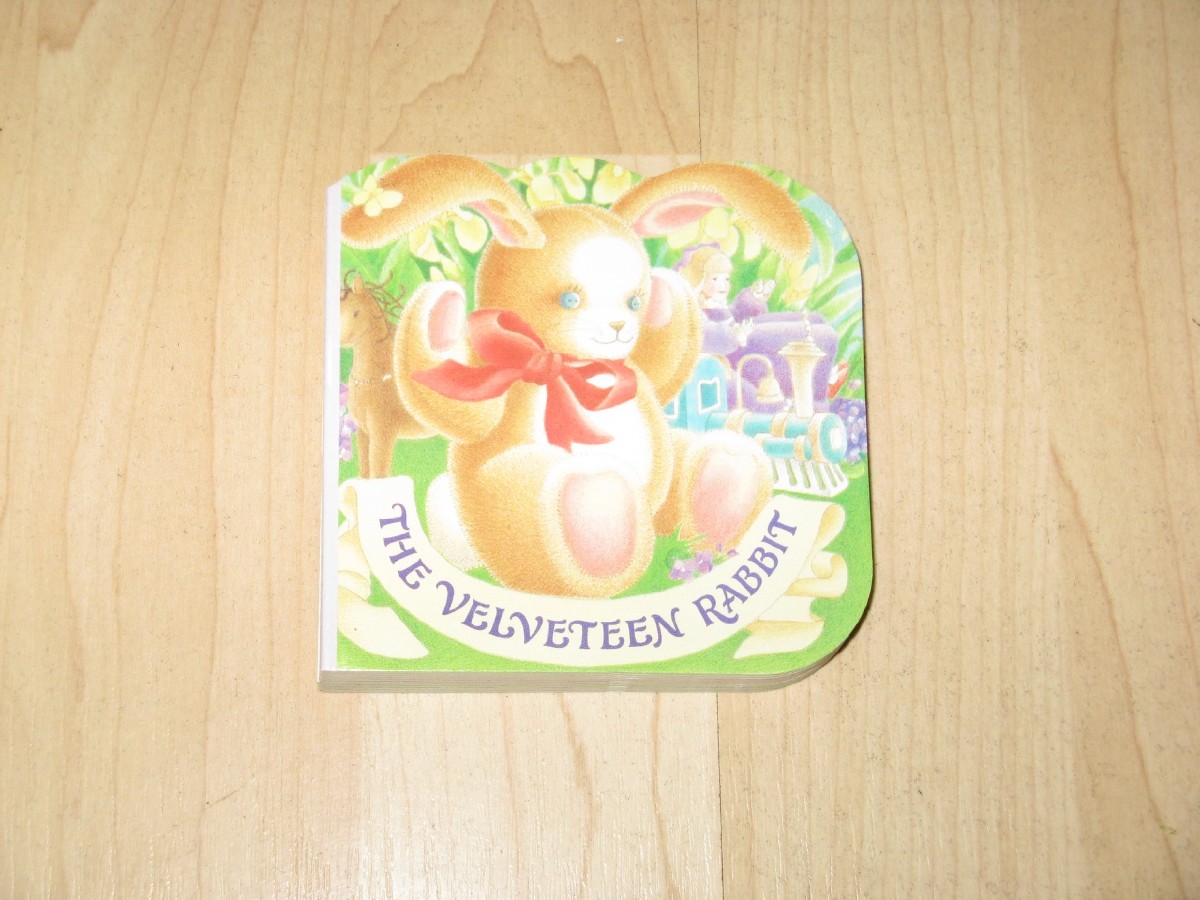 The Velveteen Rabbit, Braille Board Book
Item Number: 1240
This is a Children's Braille Board book, which means that in addition to raised Braille, it has extra features.What is a Braille Board Book?
Product Features
Package Weight: about 5.3 ounces.
Product Description
Based on the classic Christmas tale by Margery Williams, this simplified version retells the beloved story of the velveteen rabbit for the youngest of readers. Toddlers will marvel at how a little boy's love turns a play toy rabbit into a real live one! This beautiful board book is small and cute, thus it makes a great stocking-stuffer - and it's one your child will probably bring to you again and again for those cozy read-alouds together.
For ages 3 to 7.
Ask a Question About this Product
(From the Board Books shelf.)