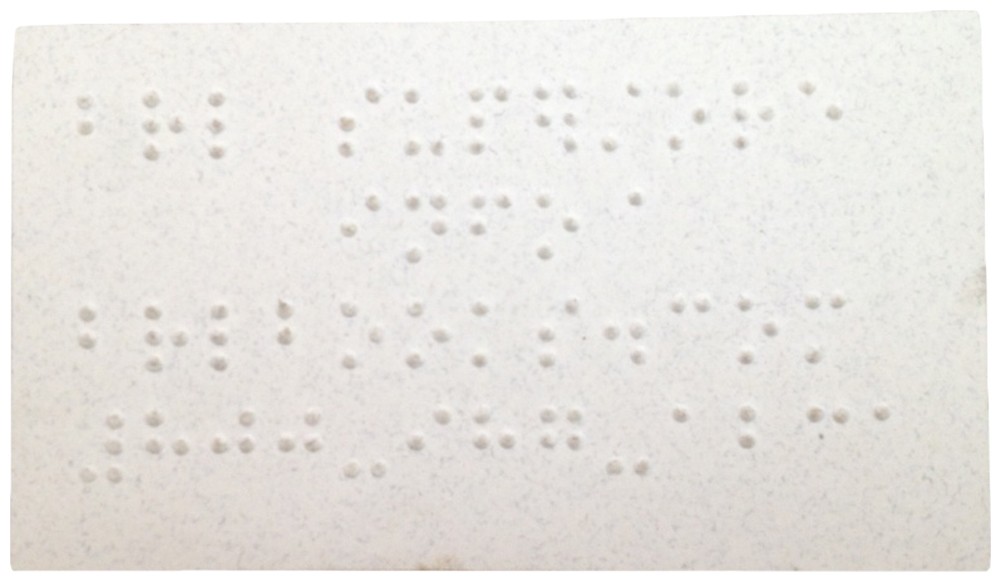 Print Business Cards
Item Number: 1303
Product Features
Save time, money and hassle by having us print AND Braille your business cards.
We've partnered with a local print shop to have your cards professionally printed.
We coordinate printing and brailling - a one-stop solution.
Braille Business Cards" service must be purchased separately; this is just for ink-printing.
Standard business cards, measuring 3-1/2" X 2".
Printed on 13-point (111-pound) stock.
Full-color (both sides).
After submitting order, reply to email receipt and attach print-ready artwork.
Product Description
Don't already have business cards printed?
Want to avoid the time and expense of shipping your printed cards to us?
Short on time and want to receive your Braille Business Cards ASAP?
We've got you covered - in all three cases.
For busy people, or those time-crunch situations, this may be the solution you need. We've partnered with a local print shop to have your business cards professionally printed. With decades of experience, they are fast and reliable, meaning we'll have your cards in-hand in just a couple days.
We handle pickup of the printed cards, so you don't have to send them to us. That means we can add Braille to your cards and ship them back to you much quicker than if we wait for your printed cards to arrive in the mail. In short, we're now the one-stop solution for printing and brailling business cards!
By default, your cards will be printed on 13-point (111-pound) stock, full-color (both sides). Standard business cards measure 3-1/2" X 2".
After submitting your online order, simply reply to your email receipt and attach the print-ready artwork (preferably in PDF format). We'll then coordinate with our local print-shop to have your cards printed right away. Assuming you also purchase Braille Business Cards, we'll add Braille to the cards we had printed, then ship the finished product back to you.