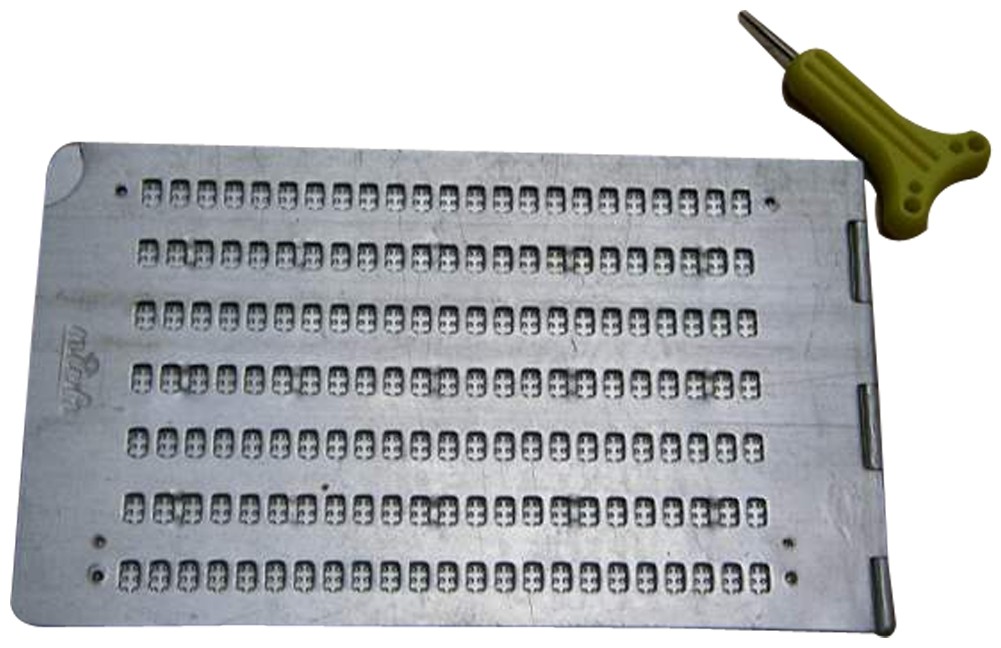 Postcard Slate
Item Number: 1088
Product Features
Rugged and durable, made of aluminum.
Braille 8 lines, 23 cells per line, on a regular 4" X 6" postcard.
Portable, yet still large enough to Braille a lot of important info.
Comes with a durable Classic Stylus.
Measures about 7 in by 3 in.
Package Weight: about 3.5 ounces.
Product Description
Okay - so you're after a slate that's a bit larger, but one that'll still comfortably tuck into your pocket? Our
Postcard Slate
will fit the bill perfectly. This rugged aluminum slate allows you to Braille eight lines (twenty-three cells per line) on a regular 4" by 6" postcard.
Embossing Braille on this size of stationery has several key advantages: these cards are still small enough to pack around with you, yet large enough to hold an entire entry in your address book or a brief recipe. Use this slate to maintain your address book; create a file box with your favorite recipes; punch out to-do lists; make note of printed instructions on bottles, boxes and packages ... The list goes on and on.
Related Products:
Measures 4" x 6" - Use in Postcard Slate
Item Number: 1089
$2.95 for 50 Cards (Larger Package Available for Better Price)