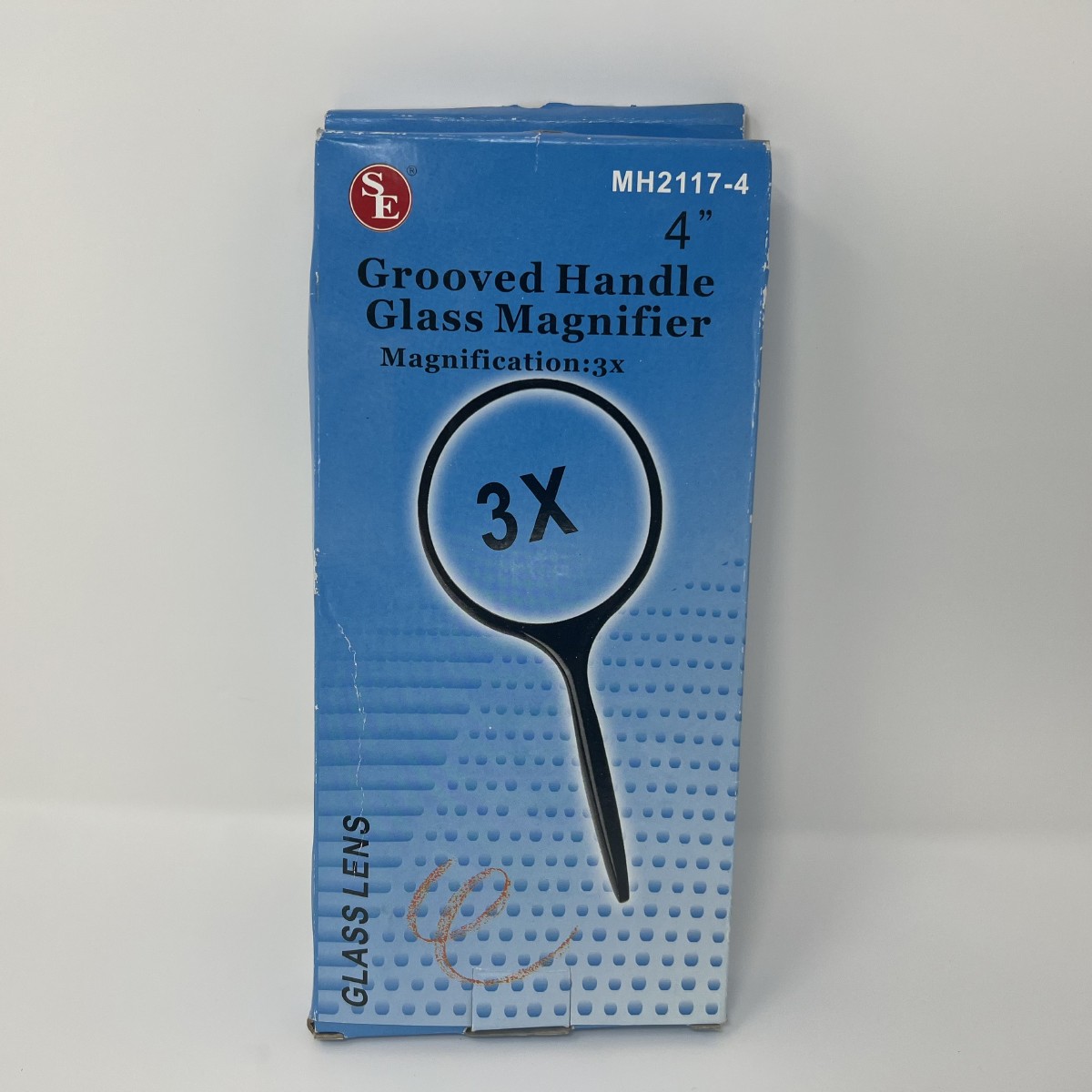 Large Reading Magnifier
Item Number: 1289
Product Features
Large viewing area with minimal magnification power.
Handy for reading maps or the newspaper.
3X magnification.
4" diameter all-glass lens.
Package Weight: about 7.3 ounces.
Product Description
The largest of all our magnifiers, this unit is ideal for those situations when you need a little magnification and a lot of viewing area. It offers a four-inch genuine glass lens with 3X magnifying power. Keep this one handy for reading the newspaper, maps - or whenever you want to avoid moving your magnifier as little as possible while working or reading.