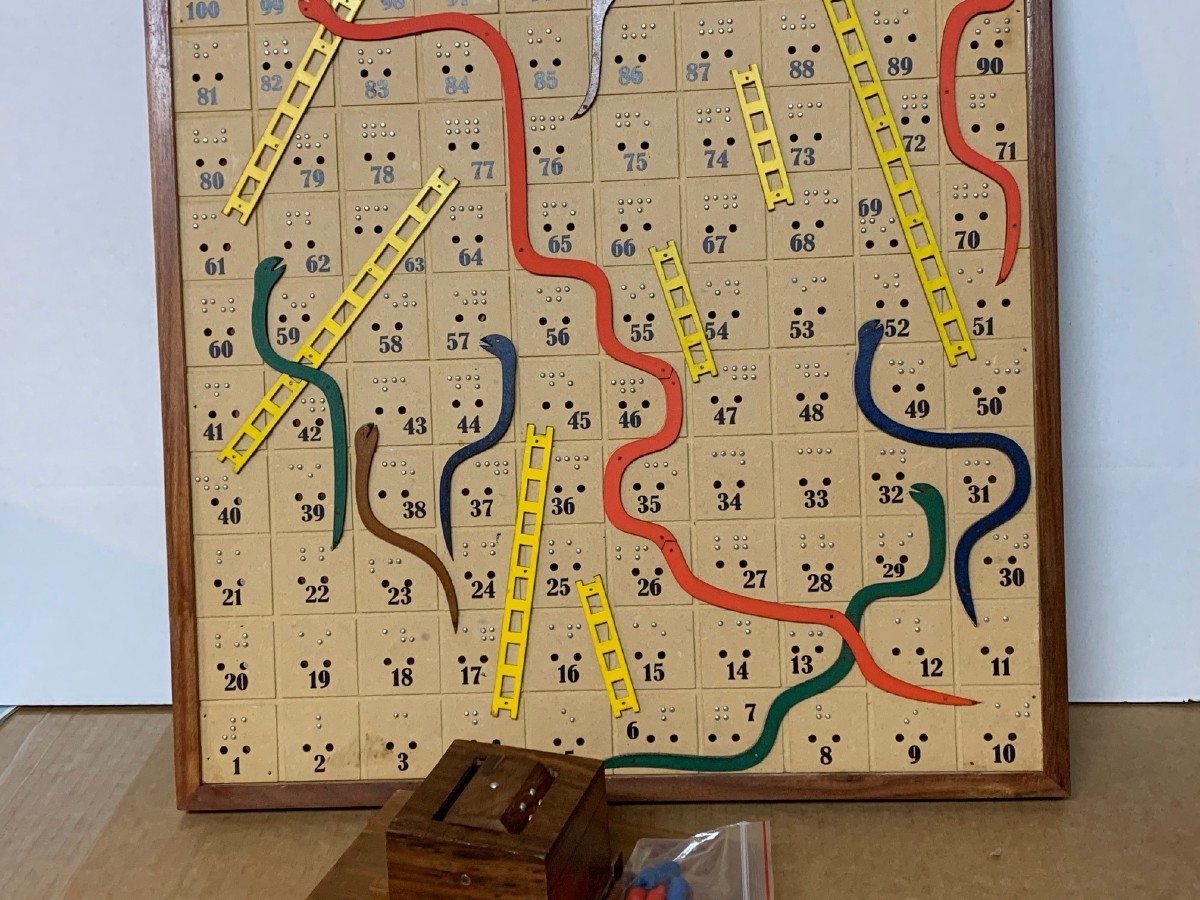 Giant Snakes and Ladders (Brailled)
Item Unavailable. We don't know when or if this item will be back in stock.
Item Number: 1239
Product Features
Comes with four playing pieces
Product Description
Here is an enormous, fully-tactile game for the whole family. Curving snakes and runged ladders are raised above the wooden playing surface, making the game much more life-like. Each square is numbered in raised Braille, and pieces fit snugly into holes by each number. This is a game you will enjoy showing off - and your kids will enjoy playing - for years to come.
Ask a Question About this Product
(From the shelf of ghost products)