First Sesame Street, Braille Board Book
Favorite TV Characters teach Preschool Concepts
Item Number: 5003
This is a Children's Braille Board book, which means that in addition to raised Braille, it has extra features. What is a Braille Board Book?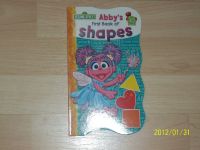 Larger Picture
Product Description:
What better way for your child to learn letters, numbers, colors and shapes than with this timeless set of Sesame Street rhymes. Each book in this series boasts full-color illustrations, thick cardboard pages, specially-shaped carry-along books, and of course Braille text as well. The easy-to-read, rhyming text is easily understood and enjoyed by youngsters, and parents appreciate how Big Bird, Oscar the Grouch, Cookie Monster and others introduce their child to objects and basic concepts. Learning has never been so much fun!
Please choose which book you'd like us to send you.
Cookie's Numbers
Item Number: 5003-1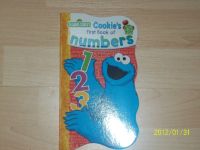 Count from 1 to 10 with Cookie Monster and his friends.
Abby's Shapes
Item Number: 5003-2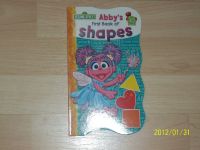 Cookie likes circles, and things that are round. Shapes come alive with Abby's ideas.
Elmo's Colors
Item Number: 5003-3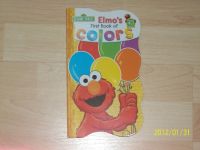 The green Grouch and the yellow Big Bird join Orange Zoe in a colorful trip down Sesame Street!
Entire Set
Item Number: 5003-4
Pick up this complete set of Sesame Street learning books, and we'll give you a dollar off each book.
Continue Shopping
(From the Board Books shelf.)