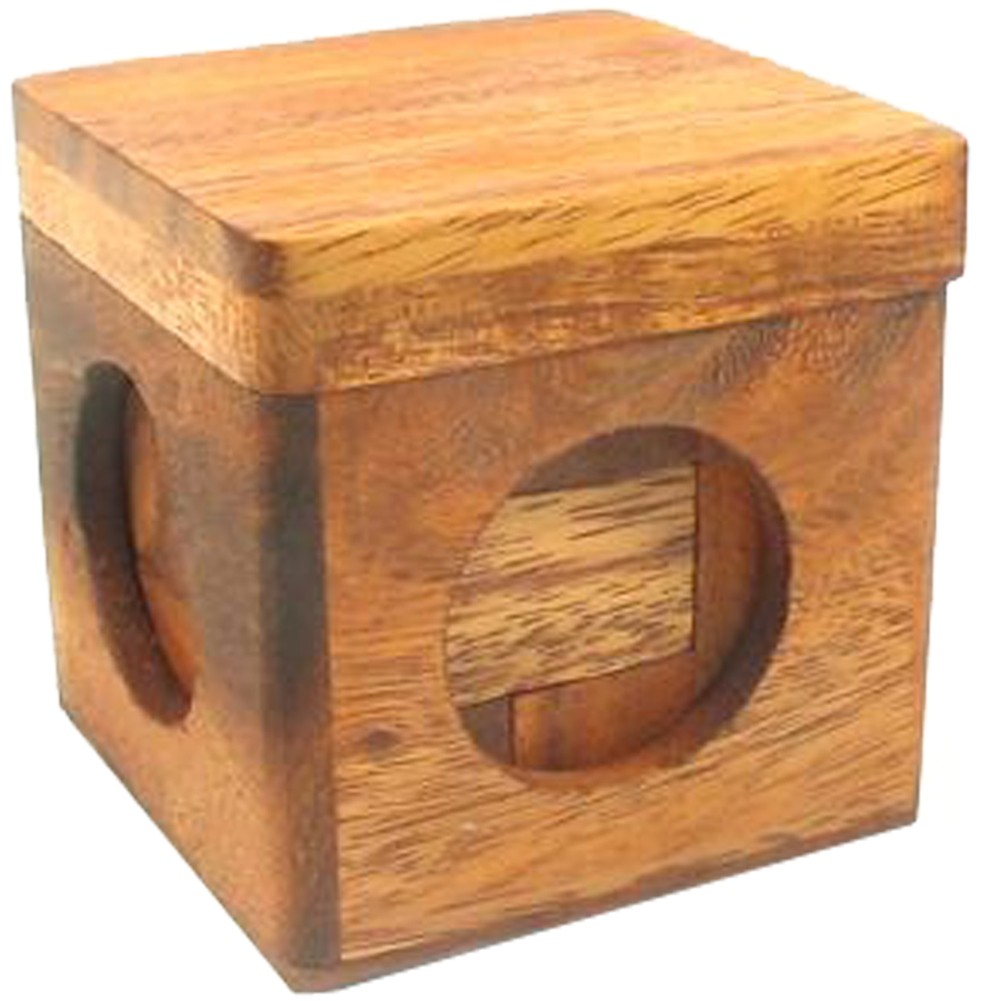 Cube-in-a-Box
Item Number: 2030
Product Features
Measures about 3 in in diameter.
Package Weight: about 10.6 ounces.
Product Description
Once you've mastered our other puzzles, we have a new cube for you ... with a twist! This game has seven wooden pieces that come packed in a wooden box. Your job is to take the cube out of its box, lay out the pieces, then try to reassemble the cube. You'll likely spend twenty to thirty minutes figuring out how to do that, so don't try it just before dinner. Stored in a protective wooden box with a lift-off lid, this game is both portable and fun.
Related Products:
Great Cube for On the Road, Pieces Snap into Place
Item Number: 1175
$9.95