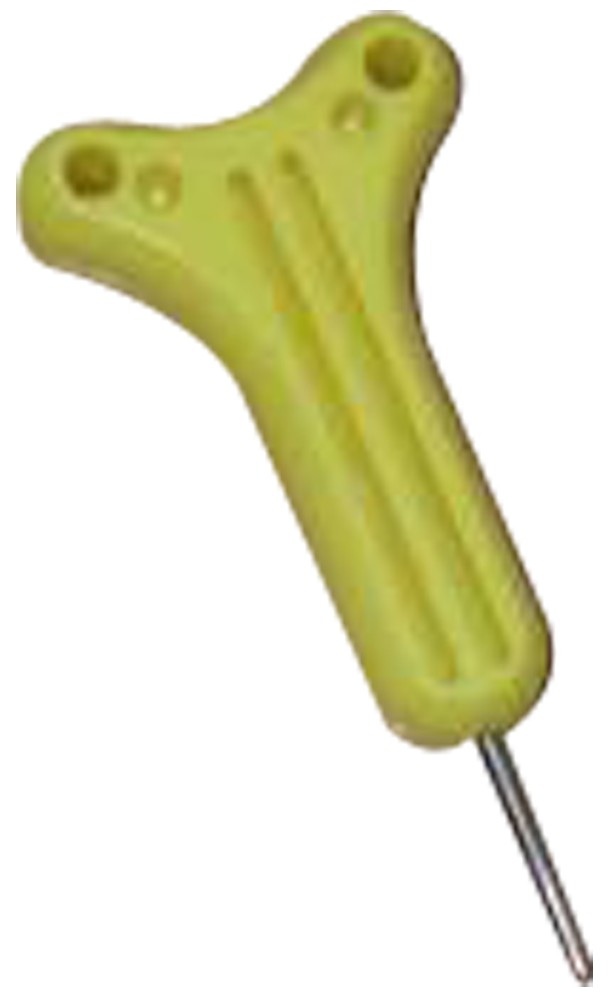 Classic Stylus
Item Number: 1091
Product Features
Tool to punch the Braille dots in the paper.
For use with a slate.
Lets you create proper Braille dots.
Measures about 2-1/2" by 1".
Good to have a spare.
Measures about 2-1/2 in by 1 in.
Package Weight: about 0.4 ounces.
Product Description
Worried you might lose the stylus that comes with any of our slates? Well, if that's the case, you can always pick up a spare one - now or later.
Attention teachers and parents of kids doing school projects on Braille! Remember, a stylus is only the tool you use to punch the Braille dots in the paper - which means you still need to have a slate besides to write Braille. Without a slate, you'll end up with ugly holes and tears (instead of perfectly formed dots) in the paper. What's more, due to the precision-layout of a Braille cell, you really do need a slate to help organize the dots into letters that blind people can actually read by touch.
Ask a Question About this Product
(From the Styluses shelf.)
Related Products:
Just Tuck Sharp Point Away When Not in Use
Item Number: 1096
$2.95