Bright Baby, Braille Board Book
Pocket-Sized Books Teach Little People Big Things
Item Number: 5004
This is a Children's Braille Board book, which means that in addition to raised Braille, it has extra features. What is a Braille Board Book?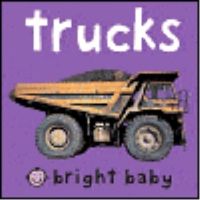 Larger Picture
Product Description:
Chunky Books for Little Fingers
Big Ideas for Little People
These words pretty much sum up the chief qualities found in both of the titles in this series. Measuring only about four inches square, these sturdy board books feature extra-thick pages, ideal for babies and toddlers to play with.
Two of children's favorite concepts are introduced (trucks and dinosaurs) in a simple yet effective format: colorful illustrations with one or two words on each page. Small enough to shove into an already-full backpack, yet large enough to make youngsters feel important as they read their very own portable storybook, these books are great stocking-stuffers, goodie-bag treats, or just-because gifts.
Yes, now's the time for you to choose which adorable little board book you'd like to receive.
Trucks
Item Number: 5004-1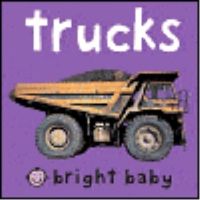 The turn of each page brings an exciting new large vehicle - dump truck, tractor, cement truck, big rig ... even a mini excavator!
Dinosaurs
Item Number: 5004-2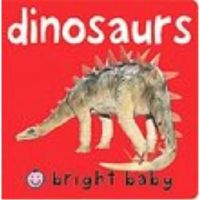 Each new page brings to life another very old, larger-than-life monster: Stegosaurus, Triceratops, Tyrannosaurus Rex ... and even an Ultrasaurus (to name but a few)!
Continue Shopping
(From the Board Books shelf.)