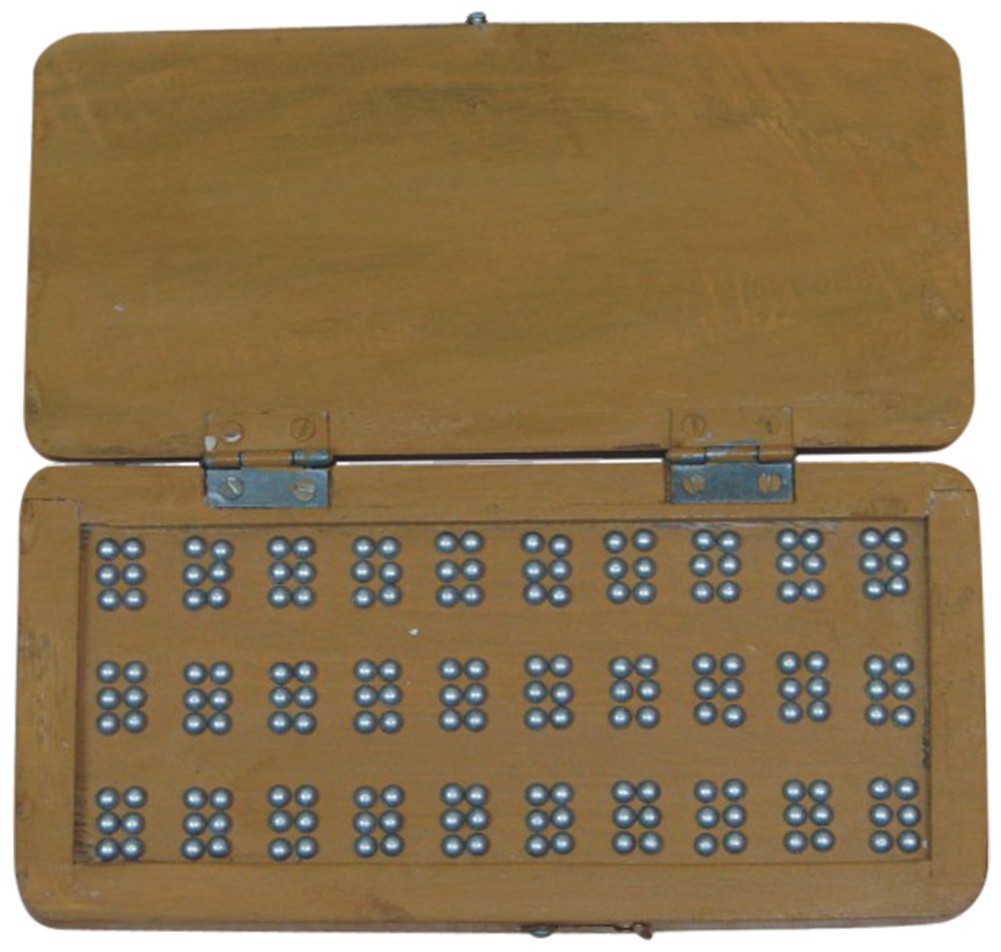 BrailleIt Board
Item Number: 1219
Product Features
Compact wooden board with 180 metal pegs.
Easily create jumbo Braille characters by inserting metal pegs into holes.
Features 3 rows with 10 cells.
Work can be held in place by fastening lid closed.
The next step in paperless Braille practice after BrailleBox.
Reinforces memorization of Braille symbols.
Measures about 8 in by 4 in by 1 in.
Package Weight: about 9.5 ounces.
Product Description
OK! So you've used the
BrailleBox
(sold separately) to help you thoroughly memorize which dots make up each Braille letter. The next step of your paperless Braille practice is even more fun.
Very similar to the BrailleBox, this compact wooden board lets you easily create Braille characters by simply inserting metal pegs into the holes. But because each Braille cell made on the BrailleIt Board is just a bit larger than a regular paper Braille cell, you can create thirty separate Braille characters on this board all at once. (Yes, that's three rows of ten cells!) And no, you'll never run out of "dots": the unit ships with 180 metal pegs - which can be held in place by fastening the lid closed once you've finished your Braille practice for the day.
Because students have so much room to spell out entire sentences on the BrailleIt Board, this device quickly becomes a favorite Braille learning tool. And since they'll be putting each Braille cell together dot-by-dot, this brand-new invention is a marvellous way to help Braille learners remember the dot formations of each character!
Related Products:
Make Two Large Braille Characters Using Wood Pegs
Item Number: 1218
$9.95
Twelve Spair Wooden Pegs, Packed in Plastic Case
Item Number: 2054
$2.95