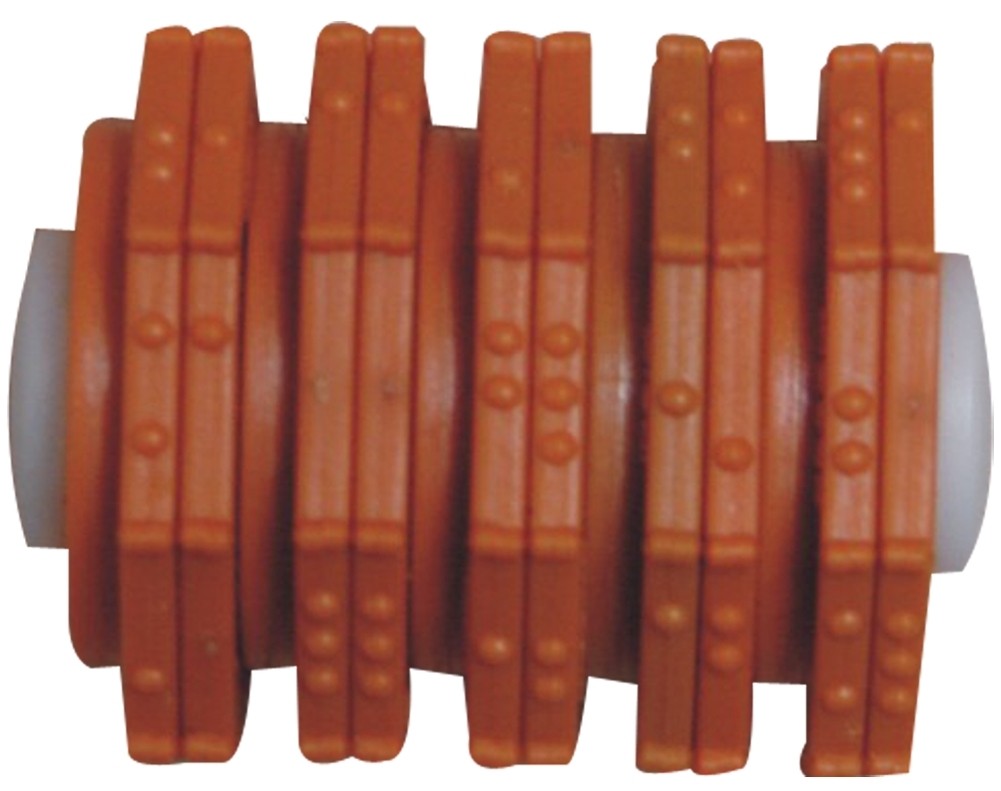 Braille Word Block
Item Number: 1221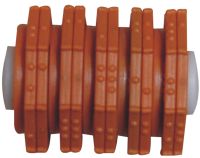 Five Letters
Item Number: 1221-1
This is the smaller word block, which makes five letters and is perfect for beginners.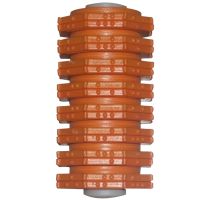 Eight Letters
Item Number: 1221-2
This is the super duper extra-long model that'll let you make words or names up to eight letters in length.
This is the super duper extra-long model that'll let you make words or names up to eight letters in length.
Product Features
Hand-held puzzle; rotate only 2 parts to create Braille words.
Left portion makes up left side of Braille cell; right portion represents right half of cell.
Each piece you turn has 8 faces; put together 2 parts with correct combination of dots to make Braille characters.
Easy, fun and educational little puzzle.
Choose from 5-letter or 8-letter Word Block.
Measures about 2 in by 1-1/2 in by 1-1/2 in.
Package Weight: about 2.1 ounces.
Product Description
Based on our
Braille Letter Cube
, this hand-held gismo is another great way for Braille learners and enthusiasts alike to practice creating and recognizing various Braille words. You see, our
Braille Word Block
doesn't just let you make one letter at a time - you can either make five or eight letter words all at once - depending on which model you go for.
So how does it work? Basically, our Braille Word Block is a fun little Braille twisty puzzle. You can form any Braille letter on this cool device by rotating only two parts - the left portion makes up the left side of the Braille cell (dots 1, 2, and 3). And the right portion represents the right half of the cell (dots 4, 5, and 6). Each piece you turn has eight faces - so all you do is put together the two parts with the correct combination of dots to get whatever character you want. Of course, the space between the left and right parts of each cell is much less than the distance from one cell to the next - so each Braille letter you make will be clearly distinguished from the next. And because the entire unit is spring-loaded, each character you've created won't shift around while you're making the next one. (Again, don't be overwhelmed by what you've just read - it's hard to describe the inner workings of this unit without making it sound complicated. But we assure you that you - and even young kids - will catch on quickly!)
This is the only self-contained Braille learning device we've ever seen that lets you try your hand at creating whole words at a time - with no pieces to go missing ... ever! It's ideal for long car rides or bus trips, or anywhere else you find yourself with a few dull moments. It's also a great way to get kids excited about learning Braille - they just love twisting the block into all sorts of goofy words and names, then passing it around to see if their friends can figure out what they just Brailled!
Related Products:
Twist Pocket-Sized Cube to Make Any Braille Symbol
Item Number: 1220
$4.95
Twist the Cube to Make Different Braille Letters
Item Number: 1169
$6.95