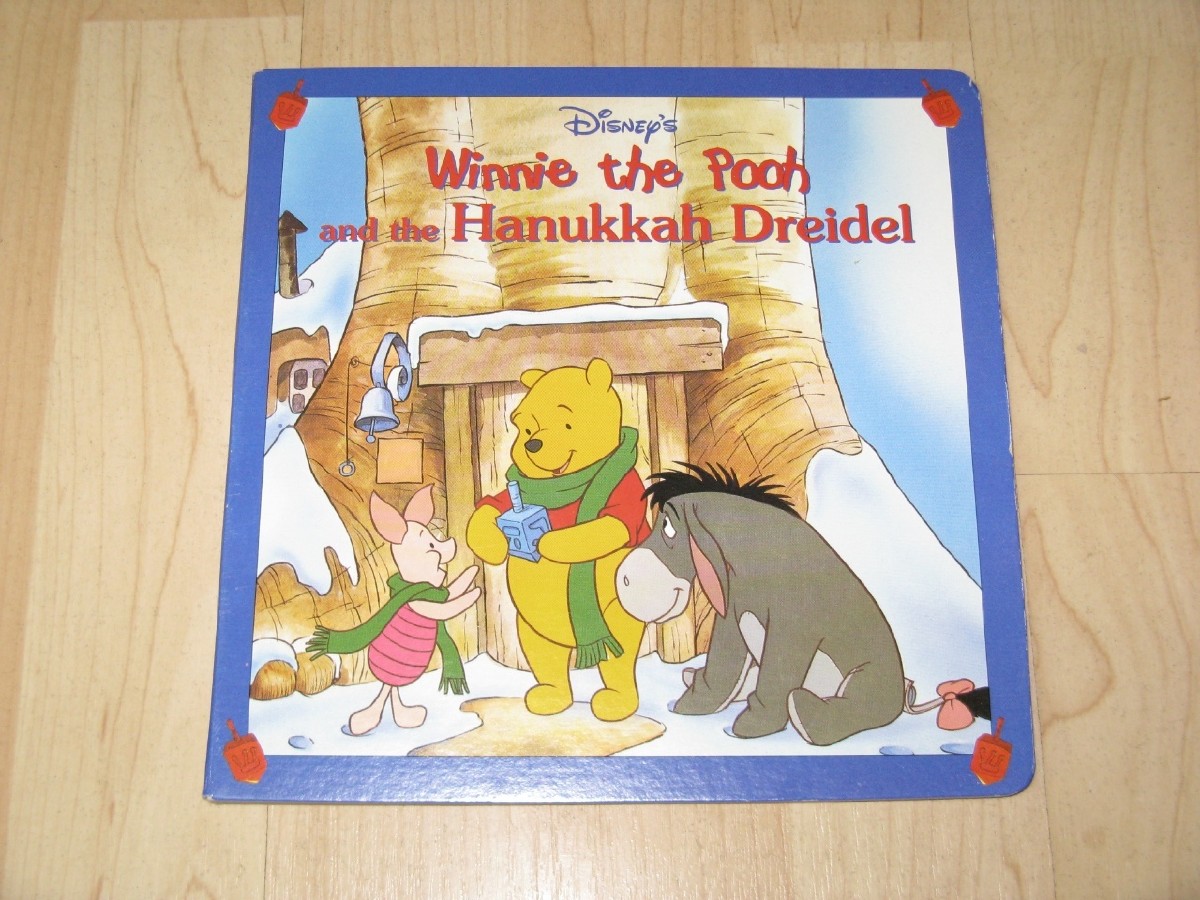 Winnie the Pooh and the Hanukkah Dreidel, Braille Board Book
Item Number: 1241
This is a Children's Braille Board book, which means that in addition to raised Braille, it has extra features.What is a Braille Board Book?
Product Features
Package Weight: about 5.3 ounces.
Product Description
I have a little Dreidel
I made it out of clay ...
Sing along with Pooh! Pooh and his friends make their very own Hanukkah Dreidels out of clay! Little ones will love to sing this favorite song along with their favorite bear.
This extra-large Mouse Works Holiday Board Book (published by Disney Enterprises, Inc.) measures eight inches square, and features big, bold print and jumbo-sized illustrations. It's perfect for sighted, visually impaired, or totally blind youngsters, and is a MUST for any Jewish household!
For ages 1 to 5.
Ask a Question About this Product
(From the Board Books shelf.)