Tic-Tac-Toe, Plastic
Make a Straight Line of Circles or Squares
Item Number: 1181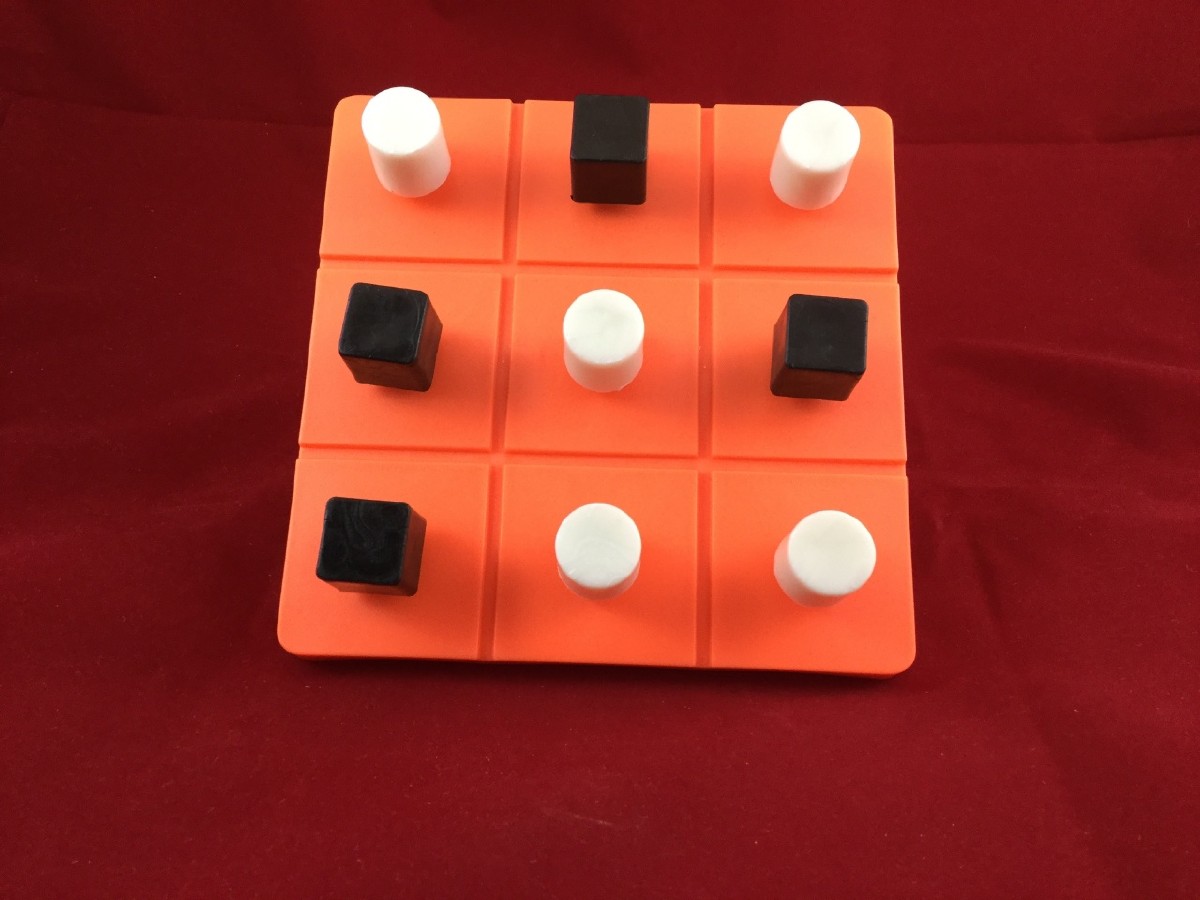 Learn How to Play Tic-Tac-Toe
Product Features
Multi-colored, tactile shapes are good for low-vision and blind players.
Pieces fit into board so they will not move when felt.
Board measures six inches square.
Made of durable, lightweight plastic.

Product Description:
Also known as
X's and O's
or
Knots and Crosses
, Tic-Tac-Toe is a quick yet challenging game for children. The first player to make a straight line (either horizontally, vertically, or diagonally) is the winner ... but it's harder than it sounds. The game is easy to learn, fun to play, and unprodictible until the last move!
Since the black pieces are square and the white ones are round, blind or visually impaired players will have no trouble telling by touch which pieces are which. Due to these large, tactile pieces, and the full-sized, six-inch playing board, this classic game can be played by kids ages three and up. It's also a good choice for people who aren't used to playing games without sight. So pick up one of these light-weight, durable plastic sets, and let the fun begin!
Measures about 5-3/4 in. by 5-3/4 in. by 1-1/4 in.
Package Weight: about 5.8 ounces.
(From the Board Games shelf.)
Related Products: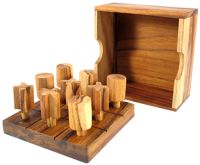 Tic-Tac-Toe, Travel
Slim, Pocket-Sized Version, AKA Knots and Crosses
Item Number: 6031
$6.95
Tell Me More