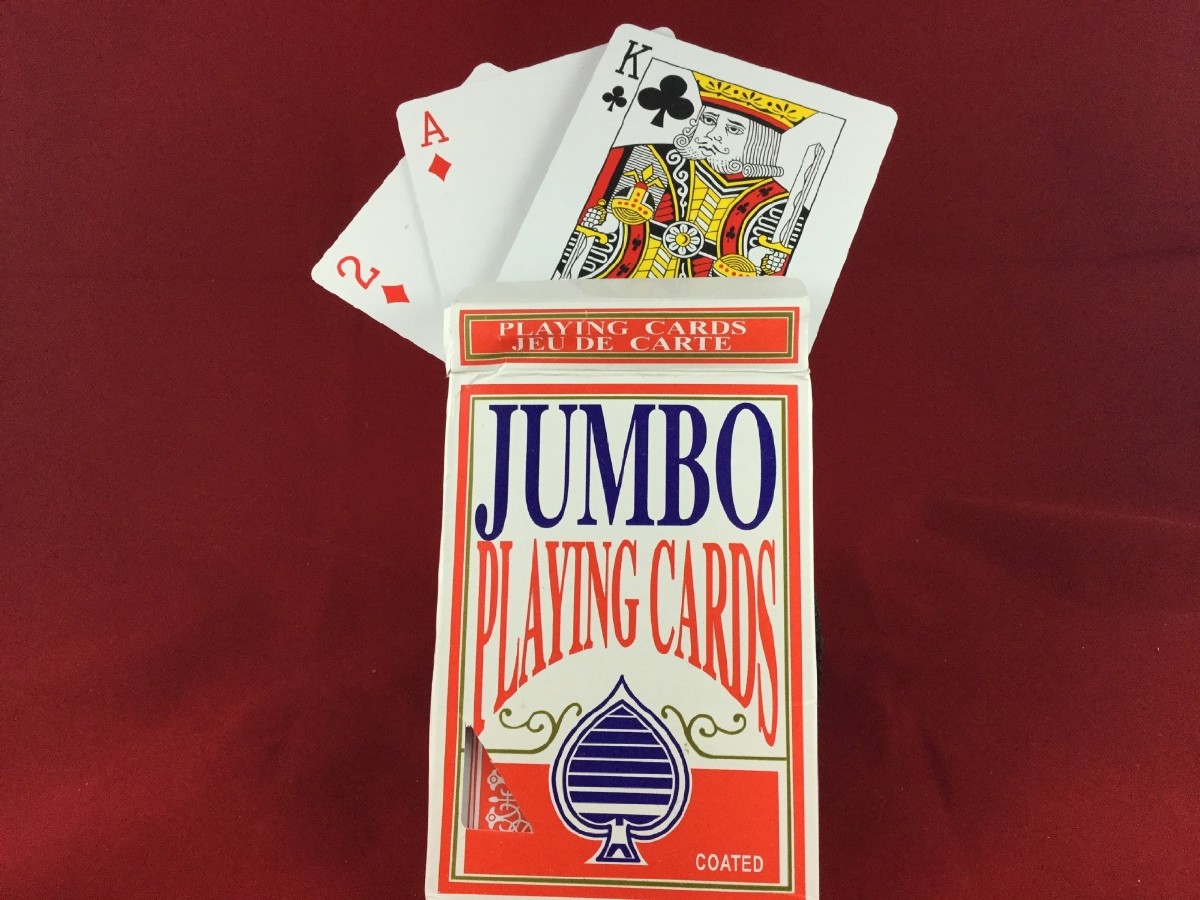 Jumbo Playing Cards
Item Unavailable. We don't know when or if this item will be back in stock.
Item Number: 2020
Product Features
Huge set of Cards Measuring 3" by 5".
Large printed fonts; numbers stand over 1/2" high.
Designed specifically for people with arthritis.
For kids and adults alike.
Package Weight: about 7 ounces.
Product Description
These are the hugest playing cards we've ever come across. Each card in this deck measures a good-sized three inches by five inches, and the numbers on them stand over half an inch high.
Due to their over-sized nature, these cards are especially appreciated by anyone with arthritis or who has difficulty sorting and holding standard-sized cards. Kids also may really take to these jumbo playing cards!
Remember though: even though the cards in this deck themselves are very large, and the print on them is indeed big (twice the size of that found on ordinary playing cards), other decks of large print playing cards we offer have even larger numbers actually printed on the cards.
Ask a Question About this Product
(From the shelf of ghost products)