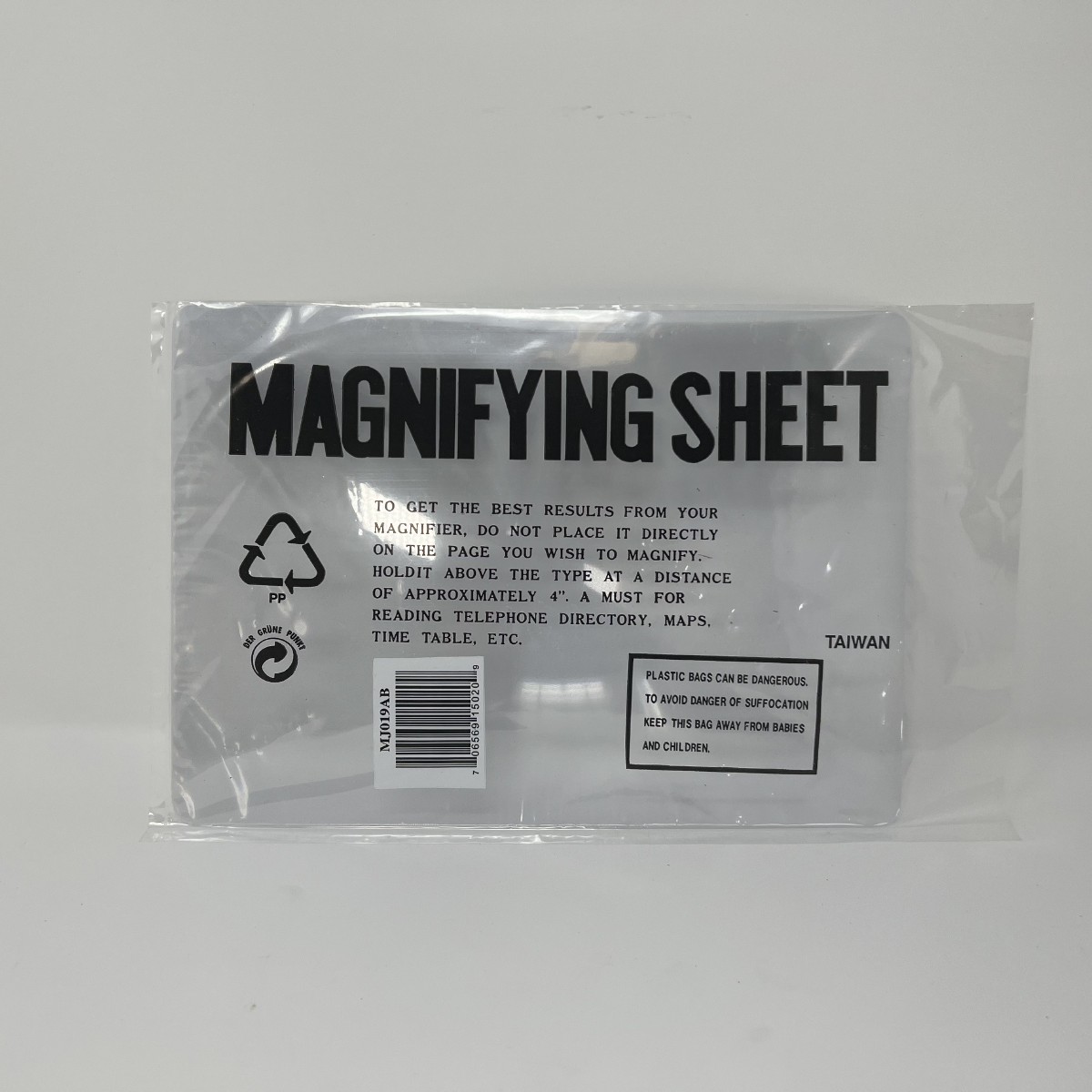 Full-Page Magnifying Sheet
Item Number: 1280
Product Features
Flexible sheet magnifier, measuring 9 X 10".
Hold above printed page to enlarge 2X.
Ideal for maps, time-tables, menus, etc.
Simple to use - no stand, no legs, no lens to clean.
Ultra-portable; keep in textbook, backpack or laptop for handy access.
Measures about 8-1/2 in by 11 in.
Package Weight: about 1 ounces.
Product Description
Need just a little magnification? Want to read an entire page without constantly adjusting your magnifier? Here's the solution you've been searching for.
This flexible, full-page sheet magnifier is the size of an ordinary piece of paper (9 by 10 inches). Simply hold it four inches above your reading material to have everything enlarged 2X. It's that easy: no stand or legs to fuss with; no glass lens to clean.
This magnifying sheet is ultra-portable. Keep it in your backpack, textbook or even inside your laptop computer for handy access - anytime, anywhere.
This magnifier is ideal for anything with small print, including maps, time-tables, restaurant menus and the like. It's just what you need to double the size of whatever you're reading, making it twice as easy to see.
Related Products:
10X, 3D: Genuine Glass Lens - At a Great Low Price
Item Number: 1074
$4.95