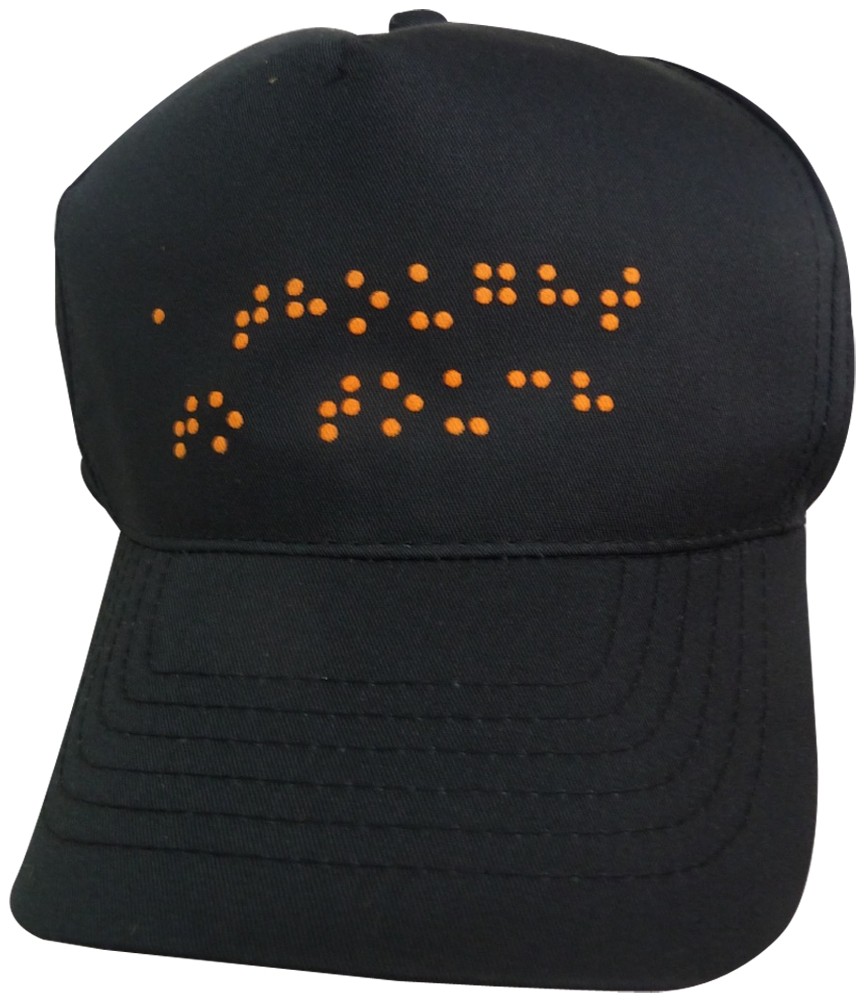 Braille Hat
Item Number: 2046
Product Features
Hats available with Braille in the front.
One size fits all.
Measures about 70 in in diameter.
Product Description
Whoever heard of a hat or cap with Braille on it? ... Exactly! That's why these brailled hats make such great gifts. They're something so new and different that nobody's likely heard of them - and it's a pretty safe bet that your friend or loved one won't already have one of their own.
Our six-panel hats are fully adjustable, meaning they're a one-size-fits-all deal. They're made of high-quality, sun- and water-resistant material, so they'll help to keep you cool and dry. But what makes them stand out is the series of dots appearing on the front. Yes, we said just "dots"; we thought it fitting to put only braille (no print) on our hats. Not only is the printing area much smaller, but this will keep others curiously guessing as to what, exactly, your hat says - unless they happen to know Braille, that is!
This hat says A Thought to Touch. Something we've affectionately dubbed as a "double-pun), this black hat spells out the words A Thought to Touch in orange braille dots. Go ahead: wear this one around town to cause people to really put on their thinking-caps!
Related Products: