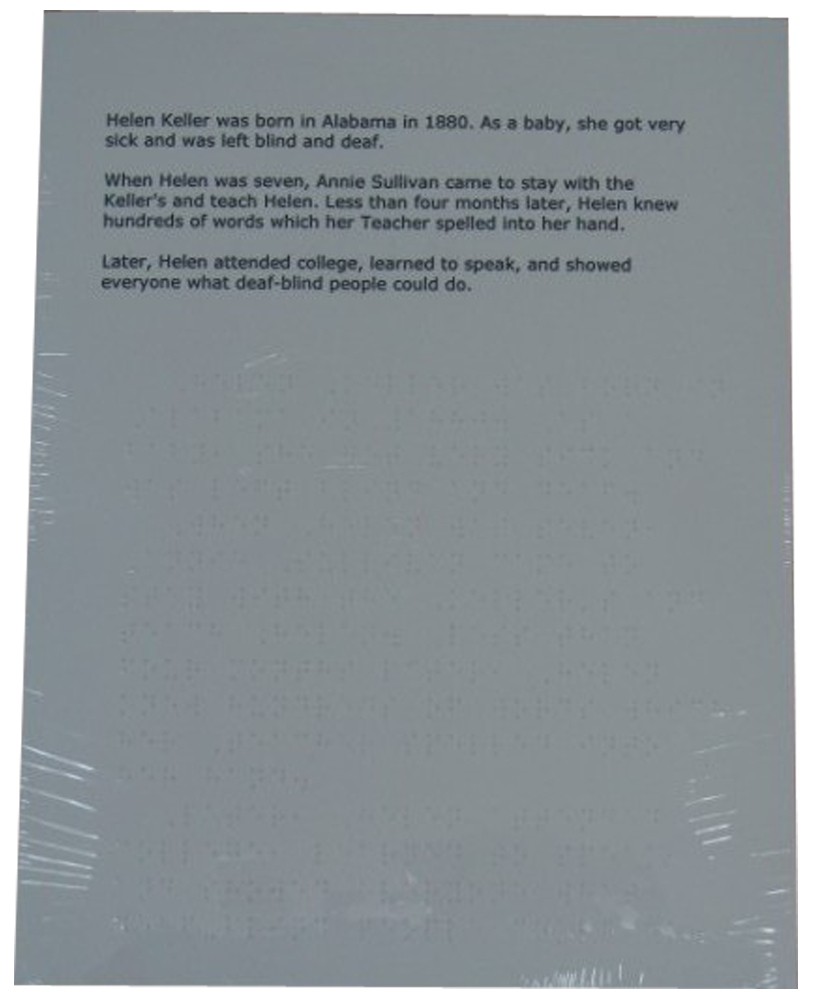 Braille Demo Sheets
Item Number: 1224
Product Features
Hand-outs present both print and Braille paragraphs.
Learn about how Braille works, Louis Braille, or Helen Keller.
Use on a poster or as class hand-outs.
Package contains identical sheets so everyone can learn together.
Measures about 11 in by 8-1/2 in.
Package Weight: about 8.8 ounces.
Product Description
OK ... Your child's doing a school project on Braille or Helen Keller, and you need something cool to glue on a poster or hand out to each student. Well - what could be better than our
Braille Demo Sheets
?
First of all, we've got sheets telling you how blind people read Braille, as well as quick biographies of Louis Braille and Helen Keller; so whatever your project's on, we've got the info you'll need. And better yet, each sheet has a couple paragraphs printed at the top - and then the same text in Braille below that. So while kids are reading a brief yet concise summary of your topic, they'll be able to see firsthand how a blind person would read that same info by touch.
Without a doubt, this is your best bet if you're making a poster or looking for something to put up on the board. And, of course, these sheets are great hand-out items - kids will actually read them and show them to their friends because of the Braille at the bottom.
Related Products:
See Your Name in Braille - Kids Love It
Item Number: 1223
$9.95 for 30 Cards (Larger Package Available for Better Price)