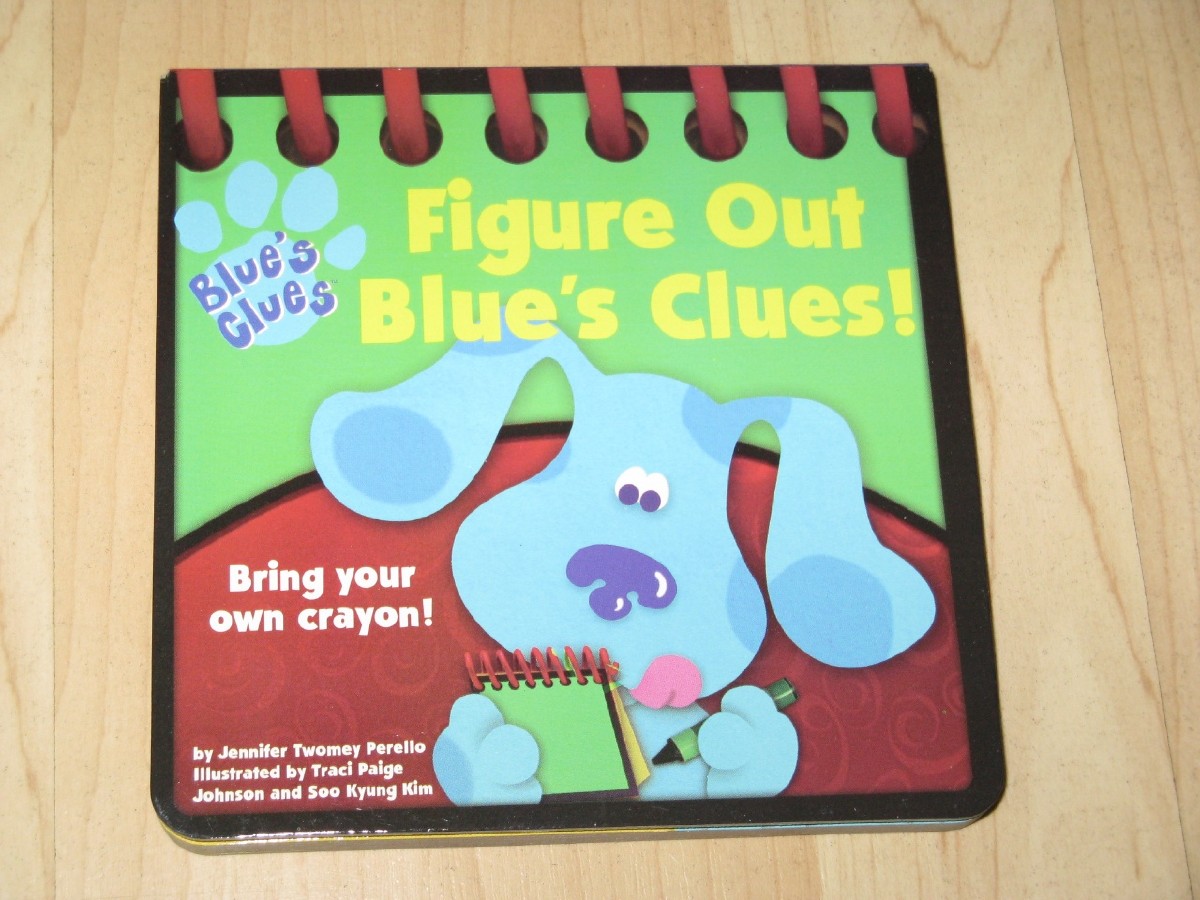 Blue's Clues, Figure Out, Braille Board Book
Item Number: 1237
This is a Children's Braille Board book, which means that in addition to raised Braille, it has extra features.What is a Braille Board Book?
Product Features
Package Weight: about 7 ounces.
Product Description
Where is Blue's favorite place to play in the summer? Can you draw your answer to Blue's Clues? Bring your own crayon and have some real book-fun!
This activity board book is based on the wildly-popular TV series for preschoolers. It's designed to be used again and again; just wipe the pages clean with draw tissue when you're finished - and they'll be as good as new.
Due to the visual nature of this particular title, it's only recommended for sighted or visually impaired children with enough vision to draw a picture. However, all the text instructions have been transcribed into Braille, meaning that there's no reason in the world why a blind parent or caregiver can't work on the little assignments with youngsters. If you've been in the market for braille board books very long, you'll know how difficult it is to find simple activity books that Braille-reading adults can do together with children who can see - and that's what makes this book so special!
For ages 2 to 5.
Ask a Question About this Product
(From the Board Books shelf.)