Stereo Earphones
Listen to Books or Music Without Disturbing Others
Item Number: 1056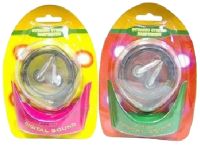 Larger Picture
Product Description:
Wouldn't it be nice if the kids would respond to your constant plea of "Turn that Down" by simply plugging in a pair of headphones? Ah! Peace and quiet. For blind folks, however, it's not just the TV. It's talking books, talking computers, talking MP3 players, talking Bibles, Talking color identifiers, talking pedometers ... you get the idea. So, earphones really come in handy. It's easier to hear what's being said this way, instead of leaning over to hear the speaker over the din of clanging pots or the bustle of a busy office. It's also more comfortable. Grab a couple pairs of your favorite kind of earphones below - at this price they won't last long!
This pair of earbuds tucks into any case with the player, and is your regular, run-of-the-mill pair.
(From the Portable Audio shelf.)
Related Products: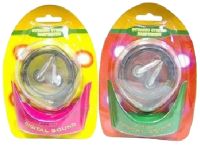 Stereo Earphones
Listen to Books or Music Without Disturbing Others
Item Number: 1056
$0.49
Tell Me More