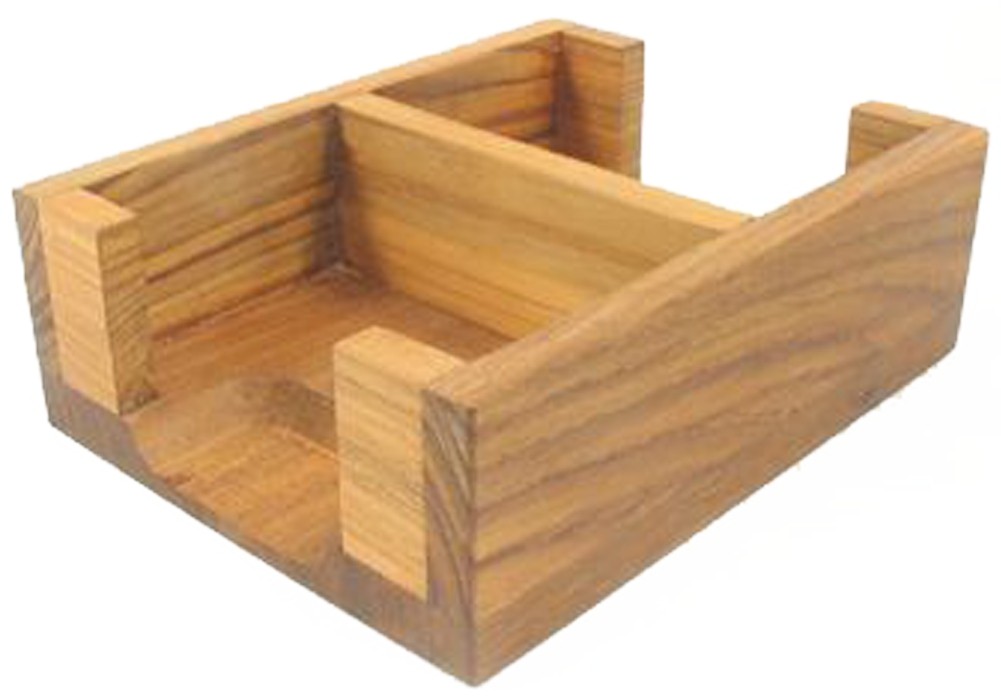 Playing Card Tray
Item Number: 1139
Product Features
Holds two separate piles of cards.
Specially-designed high-sided tray to accommodate Braille cards.
Solid construction sits firmly on a table.
Made of solid, carved wood.
Measures about 6 in by 4-1/2 in by 2 in.
Product Description
Here's a must-have for any card player! This perfectly-crafted wooden playing card tray has two separate cavities - one for the Discard pile and another for the Pick-Up stack. (That's right: as soon as you have this attractive card-playing accessory, you'll be able to do away with those annoying round bowls which never hold the cards properly - or the tall, tippy piles of cards on the table which always seem to get knocked over and mixed up.)
What's more, the dimensions of each section in the tray are just the perfect size for any standard deck of cards - including our regular Brailled cards or Uno cards. And yes, we've made the sides on this tray much higher than those on the cheap plastic ones you'll find in stores, so the added thickness of Braille dots on the cards won't be a problem at all.
By the way, our Playing Card Tray effortlessly accommodates games which use one or two complete decks of cards. Newby card players and experienced card sharks alike will fall in love with this handsome all-wood card holder, which makes a great little gift for that somebody who already seems to have everything!
Ask a Question About this Product
(From the Card Games shelf.)
Related Products: