Personalized Signature Guide
Add Your Braille Message to this Plastic Template
Item Number: 1150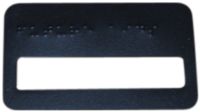 Larger Picture
Product Features
Plastic, credit card-sized signature template.
Made of high quality plastic.
Make your signature straight, the right length, and in the right place.
Personalize your signature guide in Braille.

Product Description:
If you'd like to give a more practical gift - but still add that special personalized touch - here's a great way to do it. We'll Braille whatever you like on this plastic, credit card-sized signature template - which your friend or loved one will pull out every time he or she signs a check, purchase receipt, or letter. (And if you're part of an organization looking for a useful nick-nack you can hand out to blind people with your contact info Brailled on it, our personalized signature guides will fit the bill perfectly; please call for quantity pricing.)
Package Weight: about 0.4 ounces.
(From the Travel Accessories shelf.)
Related Products: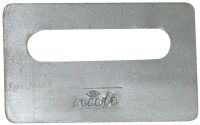 Metal Signature Guide
Fits in Your Wallet, Helps You Sign Straight
Item Number: 1149
$1.95
Tell Me More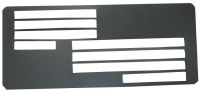 Envelope Guide
Durable Plastic Guide for Handwriting Addresses
Item Number: 1208
$1.95
Tell Me More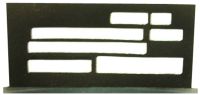 Check Guide
Fill out Your Own Checks with Our Plastic Template
Item Number: 1209
$1.95
Available Sizes: Regular, or Large
Tell Me More