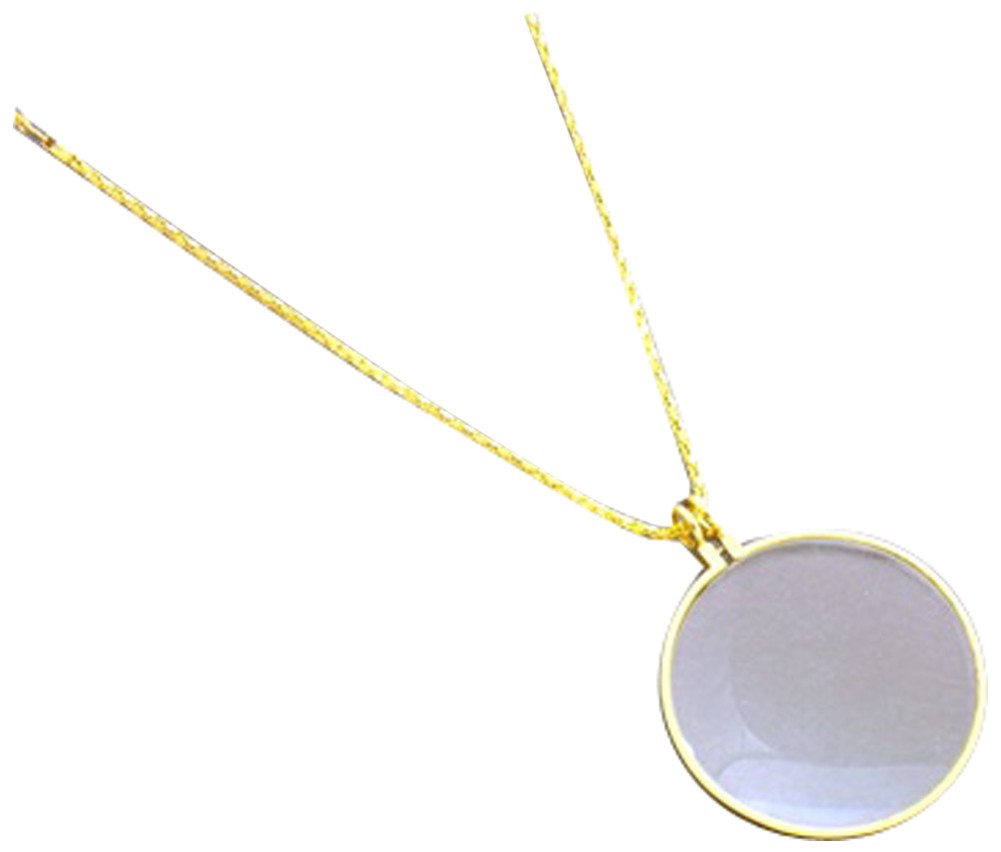 Pendant Magnifier
Item Number: 2010
Product Features
Pendant comes on a gold-plated necklace chain.
Always have ready access to a high quality magnifier wherever you go.
2X, 2D; impressive design.
Package Weight: about 1.4 ounces.
Product Description
Never lose track of where you last put your magnifying glass again! This impressive magnifier comes to you on a gold-plated necklace chain. It's got a 2" diameter lens with 2X power. This design is unbelievably handy: just whip it out when you need to be reading anything - and let it fall back around your neck when finished.
Related Products:
Fatal error: No other related products found for class MagRead2X