Moshi Voice-Controlled Talking Travel Clock
Smaller, Sleeker Model, With All the Same Features
Item Number: 6006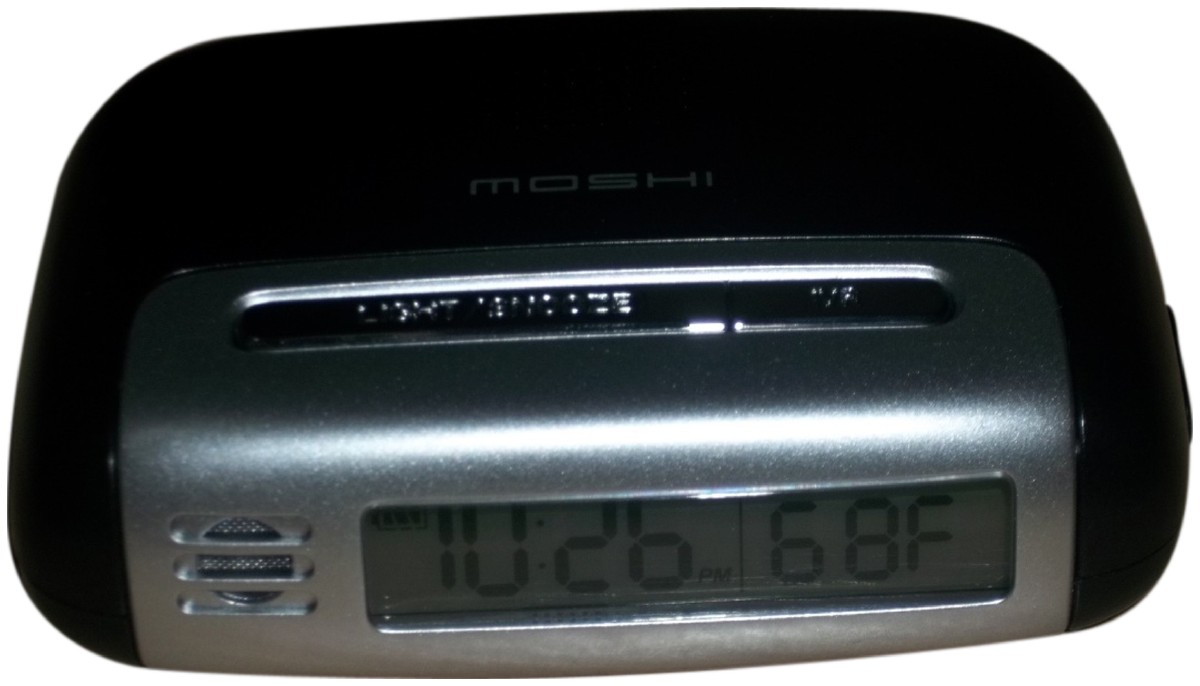 Listen to this Product
Product Features
Completely voice operated.
Can speak the date and temperature.
One daily alarm.
3 different alarm sounds.
Optional snooze feature.
Travel-sized, voice-activated, talking travel clock.
Features clear female voice.
To activate clock, press button on the top.
Measures 4" X 3", and 1" thick.
Operates strictly on 3 AAA batteries.

Product Description:
So you've fallen in love with our classic, full-sized Moshi talking clock. That's great - we're happy for both of you. But what happens when it's time to go visit Grandma, attend that much-anticipated trade-show, or simply spend a day at the beach? You'll have to leave Moshi (and all her great features) at home.
Or at least, you HAD to leave it all at home. But with the new travel-sized voice-activated talking travel clock, you get all that convenience packed into a far smaller, portable talking clock that's made for jamming into a suitcase, backpack, or purse. Still fully-functional, our travel version of the Moshi clock allows you to do almost everything you're used to doing with Moshi the First, including asking for the time, date and temperature with your voice, setting everything up (again by using only your voice), and controlling the alarm, sleep sounds, etc. - all by just talking. (Note that the date is the only thing you cannot set with your voice.)
Measuring under 4" by 3" and just over an inch thick, this travel-sized clock has but two other differences from its larger predecessor. Firstly, you can still use your voice to perform all functions (like getting the time or date, setting the alarm, etc.); but to activate the clock, you do have to press the button on the top - you cannot simply say, "Hello Moshi!". Secondly, it operates strictly on three AAA batteries - no AC power adapter is included.
Package Weight: about 7 ounces.
(From the Talking Clocks shelf.)
Related Products: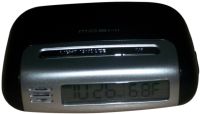 Moshi Voice-Controlled Talking Travel Clock
Smaller, Sleeker Model, With All the Same Features
Item Number: 6006
$24.95
Tell Me More