Magnifier Tweezers, Lighted
Item Unavailable.
We don't know when or if this item will be back in stock.
4X: Handy Pocket Tool with Built-In LED Light
Item Number: 1172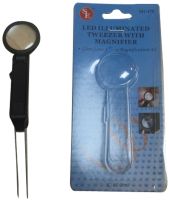 Larger Picture
Product Description:
A step up from our classic magnifying tweezers, these have a LED light included with the 4X magnification lens. This makes performing simple first aid, science experiments, and crafts a little easier, and also comes in handy for electronics, changing watch batteries, examining jewelry, and so on.
(From the Pocket Magnifiers shelf.)
Related Products: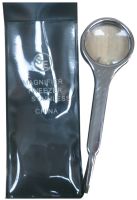 Magnifier Tweezers, Classic
Item Unavailable. We don't know when or if this item will be back in stock.
4X: Quality Pocket Tool with Mounted Magnifier
Item Number: 1171
$1.95
Tell Me More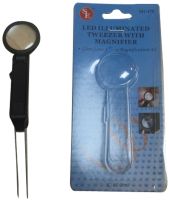 Magnifier Tweezers, Lighted
Item Unavailable. We don't know when or if this item will be back in stock.
4X: Handy Pocket Tool with Built-In LED Light
Item Number: 1172
$3.95
Tell Me More