Magna-Clip
Stick Notes to the Fridge, Keep Brochures Together
Item Number: 6009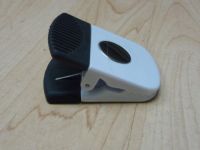 Larger Picture
Product Description:
Color: White.
As you've probably already guessed, this is no ordinary paper clip. It's true that this powerful clip holds large stacks of paper or notes together, so the pages don't get lost or jumbled. It's also true that the durable rubber grip provides superior strength, so pages don't fall out of the jaws. But the unit's crowning glory is the strong magnet on the back, for hanging on filing cabinets or most metal surfaces.
Now, if you want to keep your shopping list on the fridge, where anyone can easily take it down, Braille an item on the bottom, then return it to its place, it's easy to do. The sheaf of paper you receive at a Saturday-morning workshop can now be kept in order, and stuck to the freezer downstairs for later review. Or you could be totally unoriginal and use the clip to hang further papers on your already-full file cabinet. Whatever your needs, this spring-loaded, white, rectangular gadget will do the trick for years to come. It boasts industrial-strength, is industrial-sized, and is economy-priced!
Measures about 2 in. by 3 in.
(From the Groovy Gadgets shelf.)
Related Products: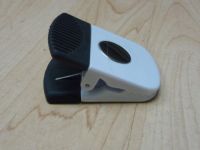 Magna-Clip
Stick Notes to the Fridge, Keep Brochures Together
Item Number: 6009
$2.95
Tell Me More

Standard Slate, Metal
4 Lines, 28 Cells - Universal Size, Yet Portable
Item Number: 1074
$9.95
Available Styles: Pins Up, or Pins Down
Tell Me More

Standard Slate, Plastic
4 Lines, 28 Cells - Less Expensive, Still Durable
Item Number: 1075
$6.95
Tell Me More

Jumbo Slate
Makes 4 Lines, 18 Cells of Jumbo Braille
Item Number: 1076
$9.95
Available Styles: Pins Up, or Pins Down
Tell Me More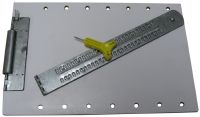 Clipboard Slate
2 Lines, 29 Cells - Comes with Wooden Clipboard
Item Number: 1077
$14.95
Tell Me More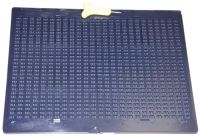 Full-Page Slate, Letter-Size
25 Lines, 28 Cells--Braille a Whole Page in One Go
Item Number: 1078
$19.95
Tell Me More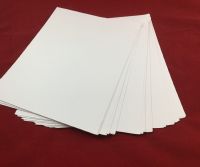 Braille Paper, Plain
Measures 8.5" x 11" - For Slates or Braillewriters
Item Number: 1080
$3.95 for 50 Sheets (Larger Package Available for Better Price)
Tell Me More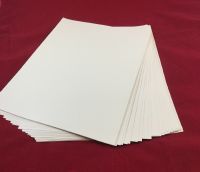 Braille Plastic, Plain
Measures 8.5" x 11" - For Sharp, Durable Braille
Item Number: 1083
$8.50 for 50 Sheets (Larger Package Available for Better Price)
Tell Me More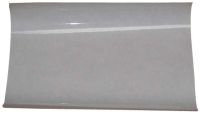 Braille Labeling Sheets
Braille, then Cut to Size, for Touch Pads and More
Item Number: 1111
$1.95 for 1 Sheet (Larger Package Available for Better Price)
Tell Me More