Large Print Keyboard
Keys You See: Bright Bold Print and High Contrast
Item Number: 6008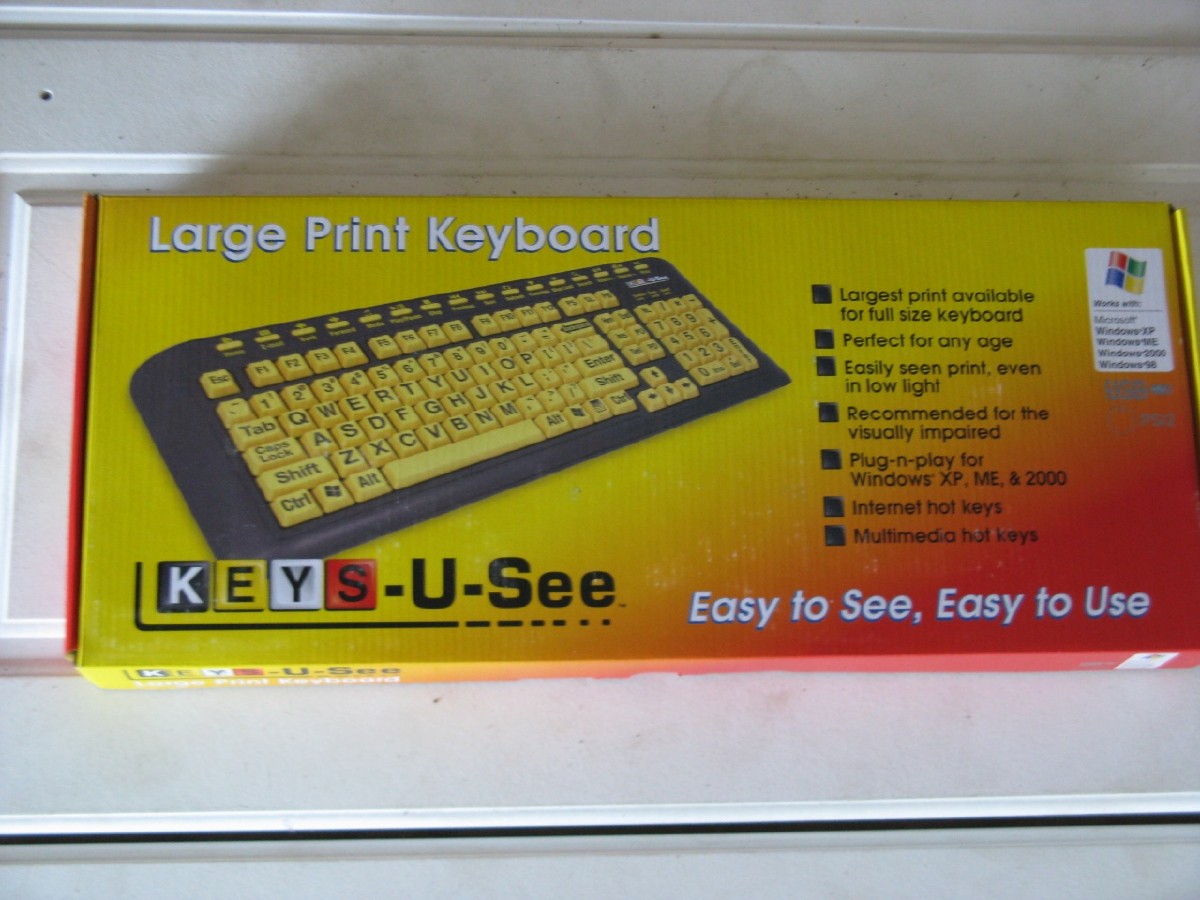 Product Description:
No one can argue with the fact that home-row typists are the fastest folks around. Prior to 1900, however, almost everyone hammered out their letters with two fingers. So, if you don't want to make a science out of typing, the "Hunt and Peck" method may just get you away. As long as you can see the keys you're hunting for, that is.
Here, then, is a regular-sized keyboard - with enormous bold print. It has a standard USB connection, and regular key layout. You'll even find a dozen easy-access buttons along the very top to quickly go to your favorite search engine, launch your email program, and so on.
This is a black board with vibrantly-bright yellow keys and bold black print. This one's the original tried-and-true model - the type of keyboard that tends to work like a charm for most low vision computer users.
(From the Electronics shelf.)
Related Products: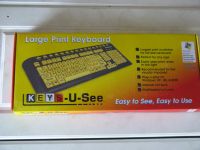 Large Print Keyboard
Keys You See: Bright Bold Print and High Contrast
Item Number: 6008
$34.95
Tell Me More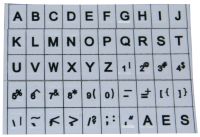 Large Print Keyboard Stickers
Bold Print Overlays Make those Keys Easier to See
Item Number: 1121
$2.95
Tell Me More