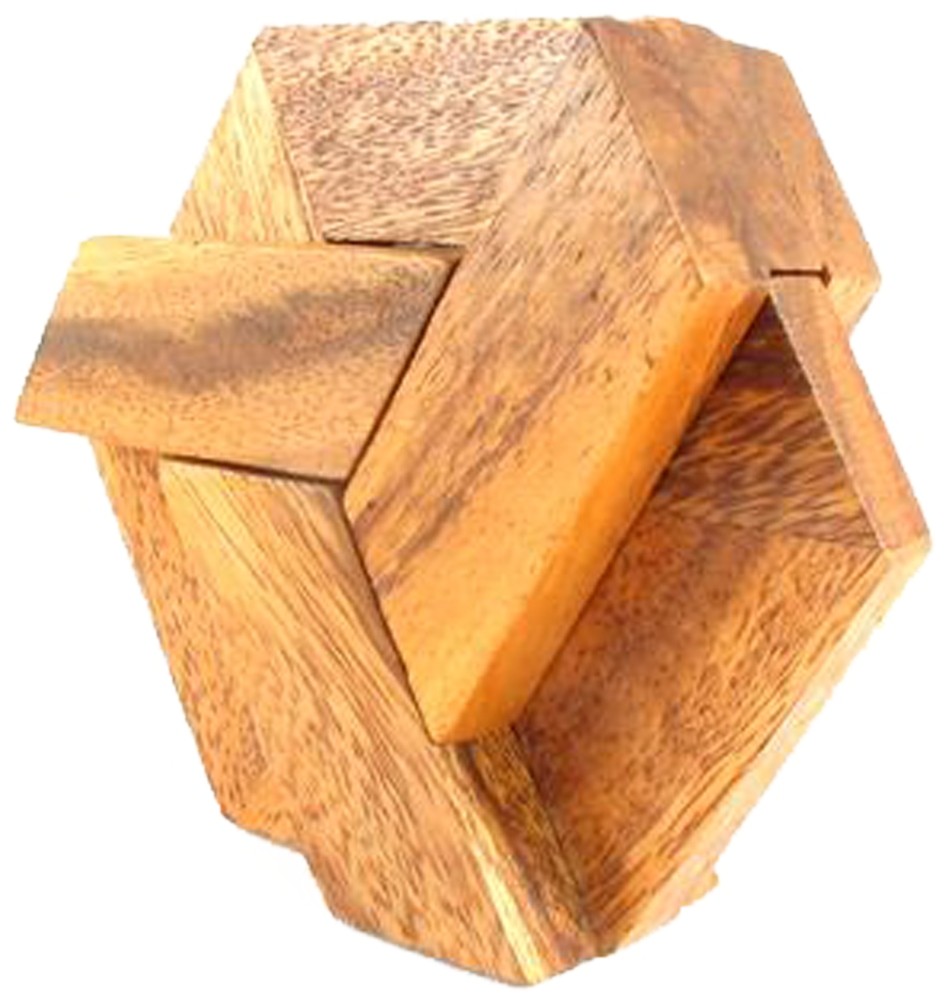 Hexagon Puzzle
Item Number: 2027
Product Features
Measures about 4 in by 4 in by 1-1/2 in.
Package Weight: about 7 ounces.
Product Description
This six-sided puzzle is unique, for it consists of only three pieces. Once you've taken it apart (by pulling on two of the edges), you'll end up with three identical, 3D pieces. And though putting two of the three pieces together is easy, that won't make a hexagon. The real trick is holding all three pieces at just the right angle at the same time, so they interlock with each other, slide together, and reform the hexagon. This game is not terribly difficult to do, but usually takes about 10 to 15 minutes. Recommended for ages 10 and up.
Related Products:
Wooden Playing Board - With Braille Number Tiles
Item Number: 1170
$29.95
Book Containing 100 Sudoku Puzzles with Solutions
Item Number: 1171
$12.95
Try to Roll the Marble out of the Hidden Maze
Item Number: 1174
$4.95