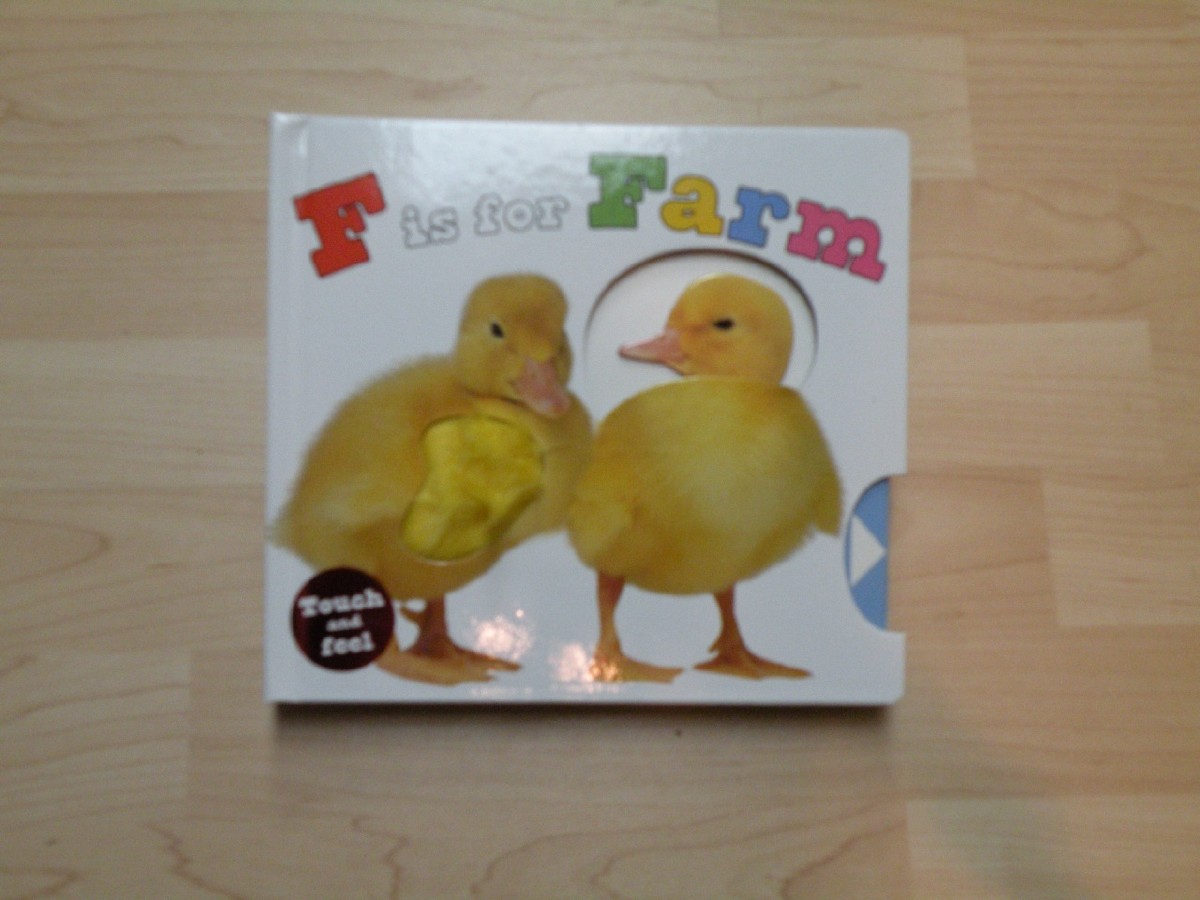 F is for Farm, Braille Board Book
Item Unavailable. We don't know when or if this item will be back in stock.
Item Number: 1239
This is a Children's Braille Board book, which means that in addition to raised Braille, it has extra features.What is a Braille Board Book?
Product Features
Package Weight: about 1.1 pounds.
Product Description
Measuring almost a foot square, this oversize board book takes youngsters on a tactile tour of a real farm. "Open the barn, welcome to the farm." The first page is complete with cardboard barn doors that actually open. "Piglets play, then sleep in hay." Read the rhyming text on each page, then feel the patch of texture above. On the piglet page, for example, little fingers will feel the pig's sticky snout. Almost two dozen pages of fun await your little child, from little mice to huge tractors and everything in between. Every page has color illustrations with exceptional detail, and cute rhyming text in print and Braille.
For ages 0 to 4.
Ask a Question About this Product
(From the Board Books shelf.)