Egg Puzzle
Item Unavailable.
We don't know when or if this item will be back in stock.
Assemble a Pocketsized Egg with 6 Different Pieces
Item Number: 6027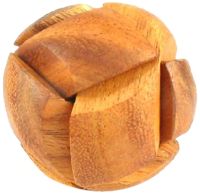 Larger Picture
Product Description:
Due to the great, though surprising, success of our Star Cube, we're pleased to introduce a similar puzzle. This time, you get to try to assemble an egg. Similar to the Star Cube, the five major pieces are identical. But the sixth and final piece is a stick you must slide into the middle of the egg, once you've assembled it, to hold the other pieces together. Very difficult and time-consuming, this pocket-sized egg will give you a real feeling of accomplishment when, or if, you put it back together.
Measures about 4-1/4 in. by 3 in. by 3 in.
(From the Brain Teasers shelf.)
Related Products: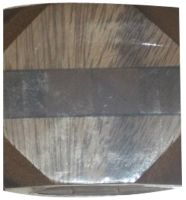 Diamond Cube
11 Small Pieces Fit Together to Build a Diamond
Item Number: 6025
$9.95
Tell Me More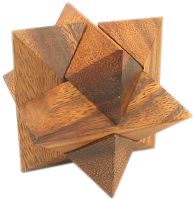 Star Cube
6 Identical Pointy Sticks Interlock to Form a Star
Item Number: 6026
$8.95
Tell Me More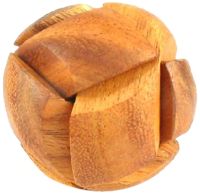 Egg Puzzle
Item Unavailable. We don't know when or if this item will be back in stock.
Assemble a Pocketsized Egg with 6 Different Pieces
Item Number: 6027
$8.95
Tell Me More