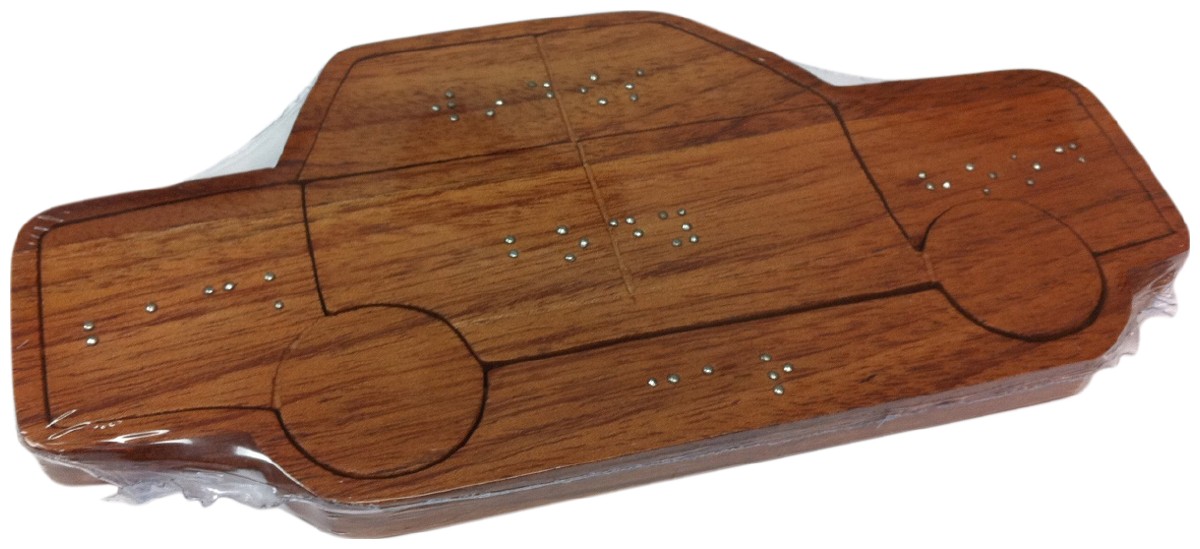 Braille Vehicle Puzzle
Item Number: 2038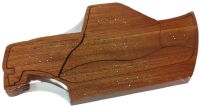 Boat
Item Number: 2038-1
5 pieces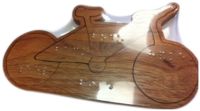 Bike
Item Number: 2038-2
5 pieces
5 pieces
Product Features
Package Weight: about 5.6 ounces.
Product Description
F: Made of solid wood; shaped like the vehicle it represents.
Each piece has the name of the part Brailled right on it.
Features 2 new vehicles right ready to roll into your child's toy-box.
Teaches Braille readiness, tactile discrimination, and putting things back together.
Regularly $13.95, currently on sale!
There's nothing quite like gaze at mighty ships plowing through the waves or imagining our first ride on a shiny new bike. Some of these concepts can be elusive for young blind children, but it doesn't have to stay that way. Now you and your child can take apart popular vehicles, and learn about them as you put them back together. Even just feeling the shape of each puzzle is exciting and fun, as each board is in the actual shape of the boat or bike. Made of solid, painted wood, the attention to detail is reminiscent of the good old days, of the toys we remember growing up with. And, last but not least, each piece - including the board itself - has the name of the part Brailled right on the wood such as bow, wheel, or door. Braille readiness skills, along with teaching difficult concepts and learning about our busy world, just got a whole lot easier - and a tremendous amount more fun!
Please note that your new puzzle may have slight irregularities in the Braille, as the dots are hammered into the wood with metal pegs by hand.
Related Products:
Wooden Board and Pieces Make Learn and Play Fun
Item Number: 2039
$4.95 (Regularly $9.95) Available Puzzles: Numbers, Farm, City, Country, or Jungle
Full-Color, Braille Cards for Beginning Readers
Item Number: 1190
$11.95 Available Sets: Alphabet, Numbers, Wild Animals, Birds, Body Parts, Flowers, Vehicles, Shapes and Colors, Action Words, or the Entire Set (for $99.95)