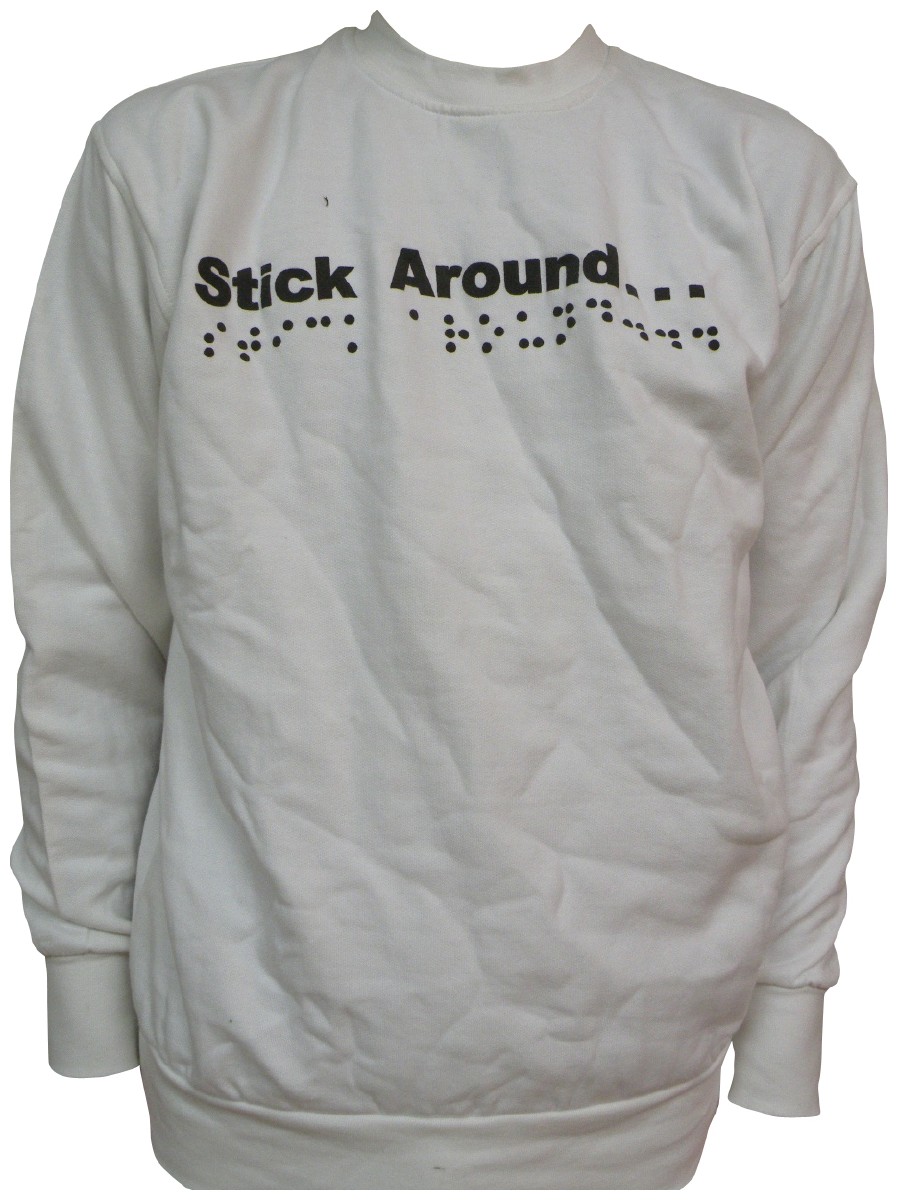 Braille Sweatshirt, Adult, Stick Around
Item Number: 2044
Product Features
Sweatshirts feature raised print and Braille.
These sweatshirts are long-sleeved, thick and cozy.
Product Description
As much as many of us would love for summer days to extend clear throughout the year (when everyone wears nothing but shorts and T-shirts), all good things must come to an end. When those chilly autumn days creep nearer and nearer, you'll be looking for something a bit warmer to "layer up" with. And that, you see, is where our warm, well-made, brailled sweatshirts come in!
These long-sleeved, thick, cozy shirts are great for wearing underneath a winter coat as you're out sledding or skiing, taking a brisk walk on a cool fall evening, or just while you're waiting for the house to warm up after you've returned from a weekend away. And yes, they still feature raised lettering that all can see and feel.
Got a sense of humor? Are you known as the class-clown at school - or the practical-joker around the office? This plain, white, thick sweatshirt will perplex folks with its innocent-looking two-word black message on the front: STICK AROUND ... - until you turn around and walk away, that is, and they read the rest from the back ... I might need someone to blame! (Sorry, Extra Large and Large sizes are sold out, so orders for either will be substituted with Medium.)
Related Products: