Braille Music Card
A Singing Greeting Card Brailled with Your Message
Item Number: 1000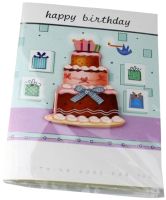 Larger Picture
Listen to this Product
Product Features
Full-color picture on the front of the card.
Each card has a tactile piece on the front, so blind folks can feel the design.
Card plays music when opened.
Your message will be Brailled on the inside of the card (no print).
Comes with matching envelope.
Choose from birthday or Christmas.

Product Description:
The most special greeting card ever for your blind loved one! This high-quality, full-color card has a beautiful picture on the front, and it is complete with a raised, tactile design that everyone can see and feel. Of course, there's lots of room for your personalized message on the inside, but wait ... it gets better. As your friend reads your note in Braille, the card will sing to him or her. Simply open the card to read the message - and the tiny music box begins its cheerful tune. If you're looking for something to set your gift apart from everyone else's, this is it! The card measures 4 inches by 6 inches, and even comes with a matching envelope.
Package Weight: about 1.4 ounces.
Cards are available for birthday or Christmas, so please select the card you would like.
Happy Birthday
Item Number: 1000-1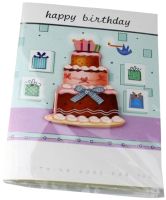 A deluxe, three-layer cake sits on a lavender table. Four green and blue presents surround the cake. A blue dove is just flying in to light the five candles. Perfect for anyone of any age. Card plays "Happy Birthday."
Birthday Kid
Item Number: 1000-2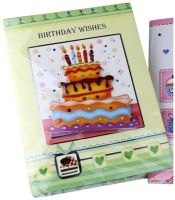 A decadent, three-layer cake sits on a polka-dot background. The cake is decked out with Smarties, and sports so much icing it is oozing out from each layer. A great choice for any kid ... or person young at heart. Card plays "Happy Birthday."
Merry Christmas
Item Number: 1000-3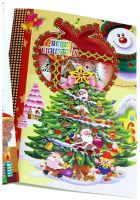 A beautiful, fully-decorated Christmas Tree sets the scene for a charming Christmas morning. The tree is adorned with elves, garlands, bells and tiny lights, and is crowned with a golden star. Card plays "We Wish You a Merry Christmas."
Continue Shopping
(From the Greeting Cards shelf.)