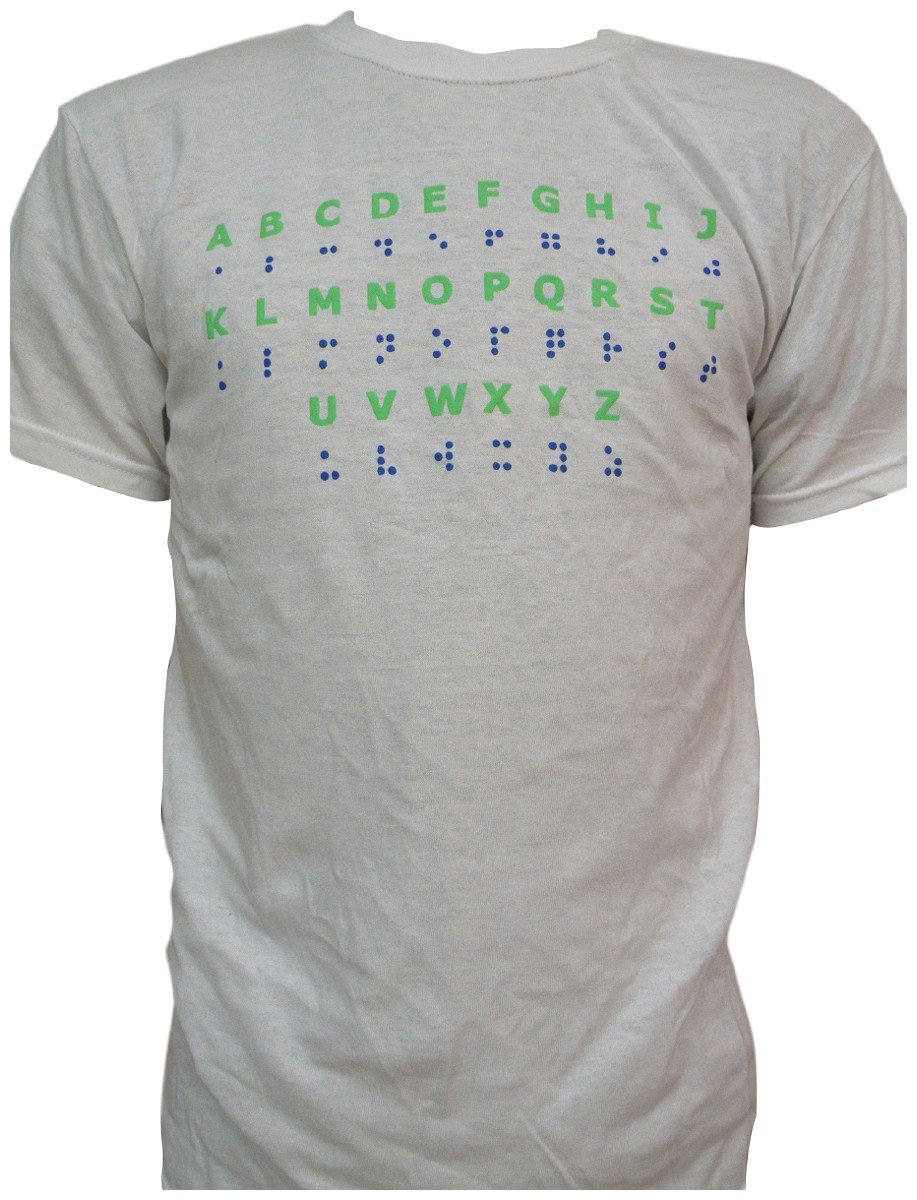 Braille Alphabet T-Shirt, Adult
Item Number: 2053
Product Features
White T-shirt features letters A through Z in raised-print and tactile braille dots.
Print green letters line up with blue Braille letters.
Boasts secret message on back of shirt in black Braille letters: "BRAILLE IS BRILLIANT".
Spread Braille awareness while wearing a cool shirt.
Product Description
After we launched our braille alphabet T-shirts for kids and teenagers, we quickly realized that young people aren't the only ones who want to wear braille everywhere they go. So for everyone - from the occasional braille teacher to an avid braille-reading bookworm - here are our ever-popular braille alphabet shirts in adult sizes.
This white T-shirt features the letters A through Z in both raised-print and tactile braille dots. Each blue braille letter lines up perfectly with its matching green print letter, making it easy for anybody to discover how easy the braille alphabet really is to learn. And, just as an added conversation piece, there's also a mysterious braille-only message on the back of these shirts (in raised, black dots), which says, "BRAILLE IS BRILLIANT".
This shirt will likely stand out both in your closet and around town as you spread braille awareness among your friends, family, students, and the general public. After all, Braille truly is quite ... well, brilliant!
Related Products: