Bingo Playing Board (Brailled)
Hard-Plastic Card with Large Print and Braille
Item Number: 1161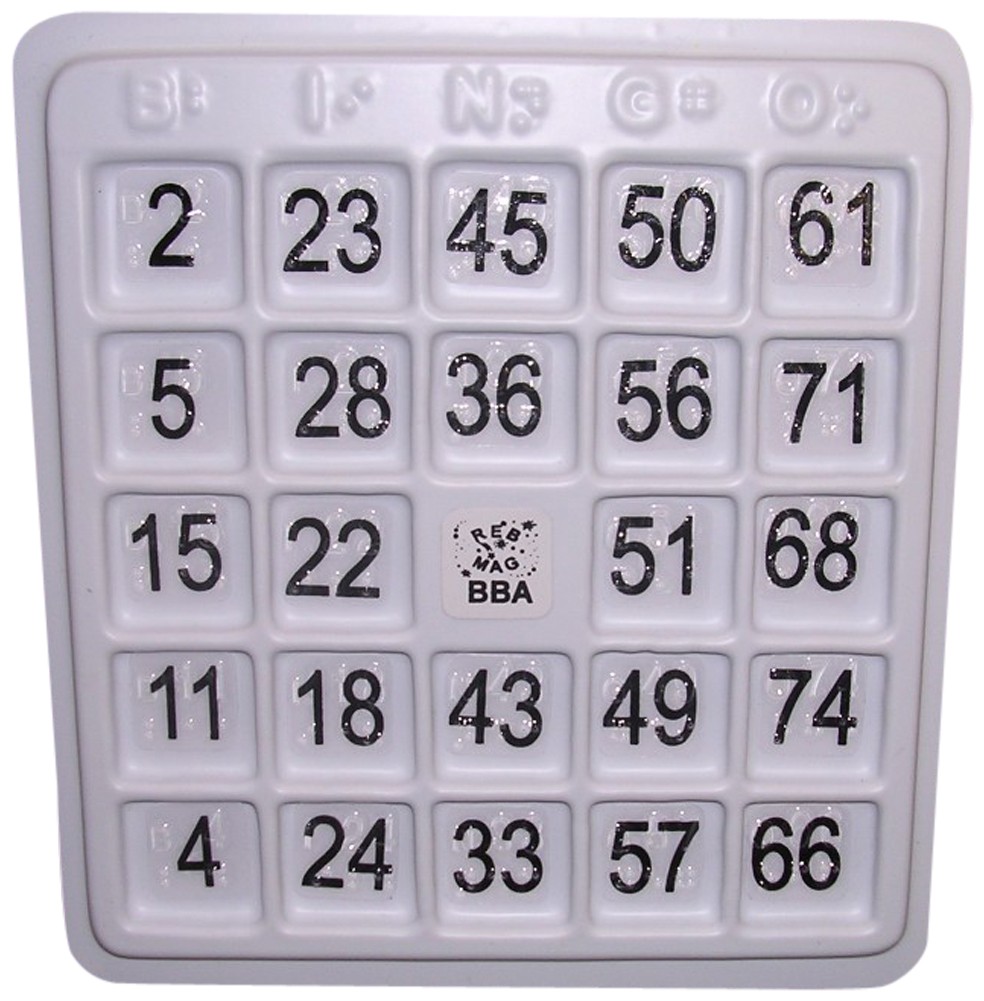 Learn How to Play Bingo
Product Features
Comes with one unique playing board and 25 plastic markers.
Board is marked with both raised print and Braille to aid in finding the number that was called.
Squares are indented to hold the marker in place.
Made of hard plastic.

Product Description:
This classic game has been played in Bingo halls for decades, and now blind and low-vision individuals can play right alongside their friends.
Here is a sturdy, plastic Bingo card, complete with bold, raised print and raised Braille dots. At the top of the board, you'll find the letters B I N G O printed and Brailled above each row, so it's easy to find the correct one. Then, just run your finger down the column to see if you have the number that was called. If you do, simply put one of the included plastic markers in the indented square, and wait until you have a line. It's just like a regular Bingo card, you see, only better. The large, raised print is over half an inch tall, perfect for low-vision players, and blind folks will enjoy the sharp, clear Braille. If you were looking for an easy family or party game, BINGO! You just found it.
Measures about 9 in. by 9-3/4 in. by 1/4 in.
Package Weight: about 2.5 ounces.
Whether you have a good-sized family who enjoys playing Bingo, or an entire class, organization, or Christmas party who's keen on trying out the game, we have a discounted package to fit every budget.
1 Count
Item Number: 1161-1
Here is just one board to get you started. Perfect for games where only one player is blind.
5 Count
Item Number: 1161-2
Includes five uniquely different Braille Bingo Boards.
10 Count
Item Number: 1161-3
Gives you ten Braille Bingo Boards, all of which feature different randomly-selected numbers.
25 Count
Item Number: 1161-4
Provides you with a whopping twenty-five Braille Bingo Boards; and no two are alike as far as number sequencing is concerned.
Continue Shopping
(From the Card Games shelf.)
Related Products: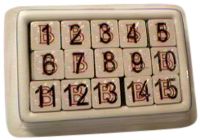 Bingo Call Numbers (Brailled)
Braille Foam Tiles with Numbers from 1 to 75
Item Number: 1162
$11.95
Tell Me More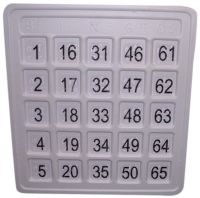 Bingo Call Board (Brailled)
Plastic Board to Hold Numbers After They're Called
Item Number: 1163
$13.95
Tell Me More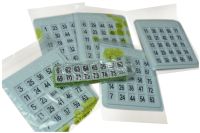 Bingo Family Pack (Brailled)
Set of Four Playing Boards, Call Numbers, and More
Item Number: 1164
$49.95
Tell Me More