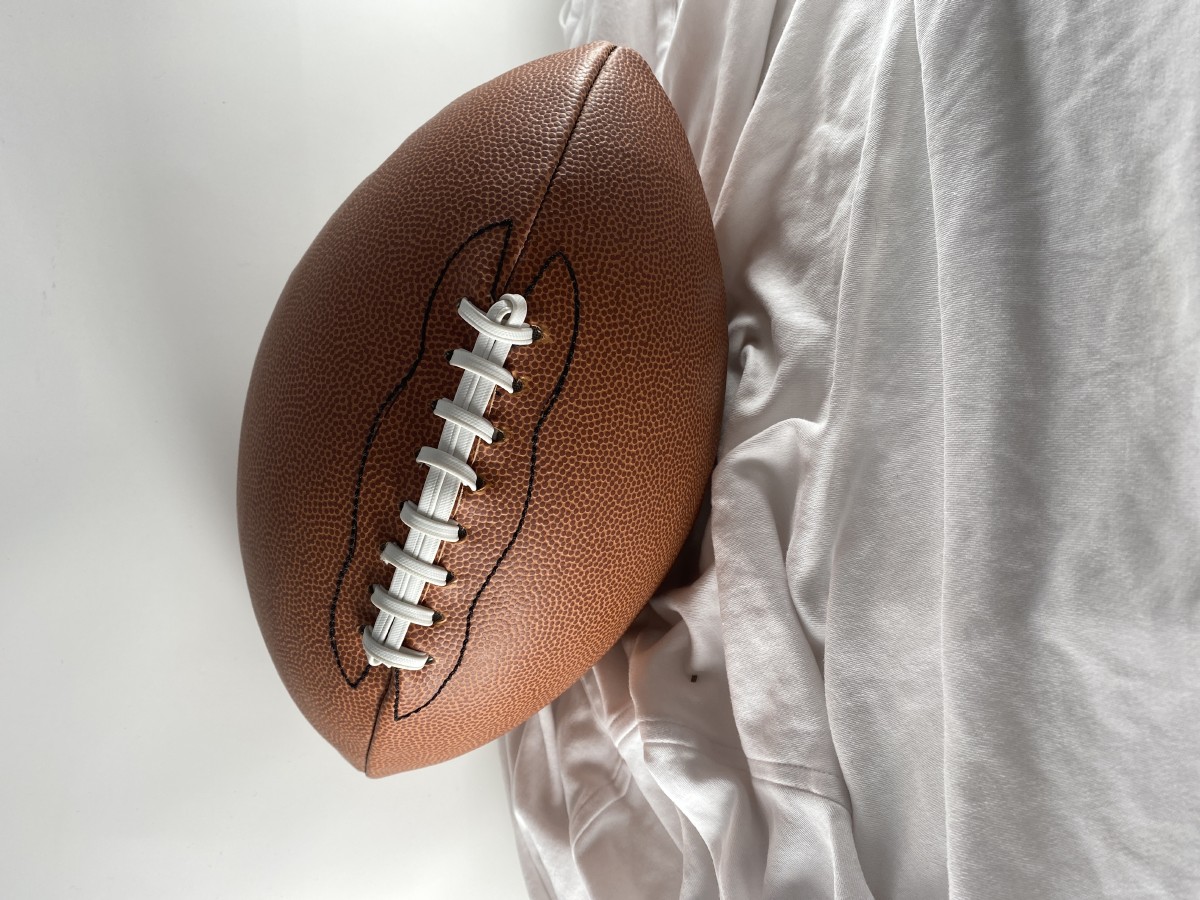 Bell Football, Adult Size
Item Number: 1331
Product Features
Regulation-size, for older kids, teens and adults.
2 large bells inside the ball make noise whenever it's in motion.
Unique, oval shape lends itself well to catch-and-throw games.
Size 5 football measures 8.6" in diameter.
Package Weight: about 10.4 ounces.
Product Description
Super Bowl Sunday isn't the only day people of all ages enjoy watching (or playing) football! This year-round sport is loved across America, Canada and in many other countries. Play indoors in the gym, on a grassy field in the park - even try your hand at Tackle Football in the snow! Such fun.
Here's a regulation-size 5 American football, measuring 8.6 inches in diameter. It's ideal for older kids, teens and adults. Naturally, it has two jingling bells inside that make noise whenever the ball is in motion. This way, everyone knows where the ball's at, whether they're looking or listening for it.
Just a friendly reminder to our overseas customers: this ball is used to play American Football. The popular game known as football in Europe and elsewhere is actually known as soccer here in North America. Audible soccer balls are also available (sold separately) for use in European Football matches.
Related Products: