Beeping Frisbee
Soft Foam Frisbee - Which Beeps at All Times
Item Number: 1274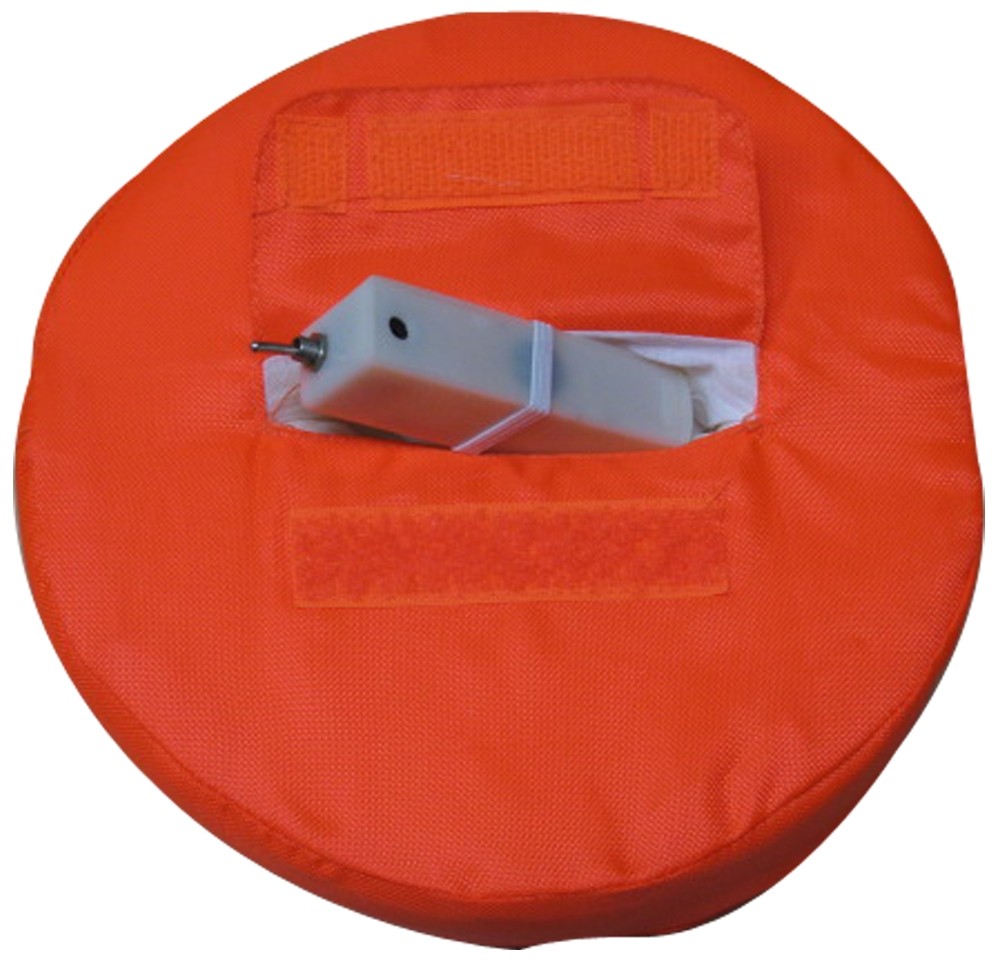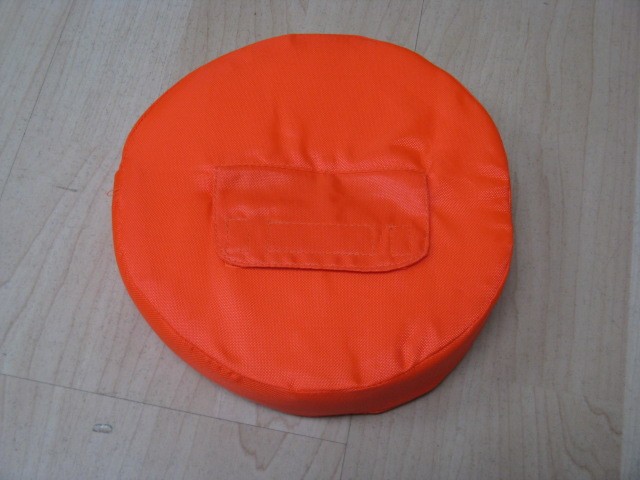 Listen to this Product
Read the Instruction Sheet
Product Features
Built-in Beeper enables blind players to follow the Frisbee at all times.
Measures 7-1/2 inches in diameter.
Made of soft foam and covered with tough fabric.
Velcro-sealed compartment in center securely holds beeper in place.
Rip open the flap and flick the switch to turn on the "beeper".
Join in all those formerly inaccessible games with ease.
Uses 1 AA battery (not included).

Product Description:
Well, there's nothing quite as fun as burning off some steam in a wide-open field or inside the school gym. Whether you want to play Catch with a group of friends, enjoy a rip-roaring game of Tag, or just have a contest to see who can throw something the farthest, you'll be delighted at how our
Beeping Frisbee
makes it possible for blind players to join in the game!
This one-of-a-kind toy for all ages is seven and a half inches in diameter and an inch and a half thick. In the center is a Velcro-sealed compartment which securely holds the beeping module in place. By simply ripping open the flap and flicking a switch, you can turn on the "beeper", which is loud enough to comfortably hear - but not so loud that it'll produce confusing echoes or disturb sighted players. And since the Frisbee is made of light-weight plastic-covered foam, it's nice and easy to throw - and it offers enough protection to keep the beeper beeping for a long time.
You'll be amazed at how blind kids can finally play all those catch and toss games with our Beeping Frisbee. If Catch is just the thing, keeping track of the Frisbee as it flies through the air will be no problem - just as finding it after it lands will be entirely doable. To play Tag, simply have the person who's It carry the Frisbee around; that way, EVERYONE will know where the scary It is - so they can run away as fast as they can. Basically, our Beeping Frisbee really levels the playing field, so to speak! (Uses 1 AA battery - not included.)
Package Weight: about 2.8 ounces.
(From the Sporting Goods shelf.)
Related Products: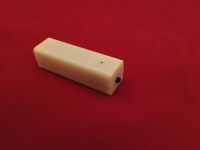 BeeperBox
Small Beeping Box: Great for Sports, O-M, and More
Item Number: 1283
$6.95
Tell Me More