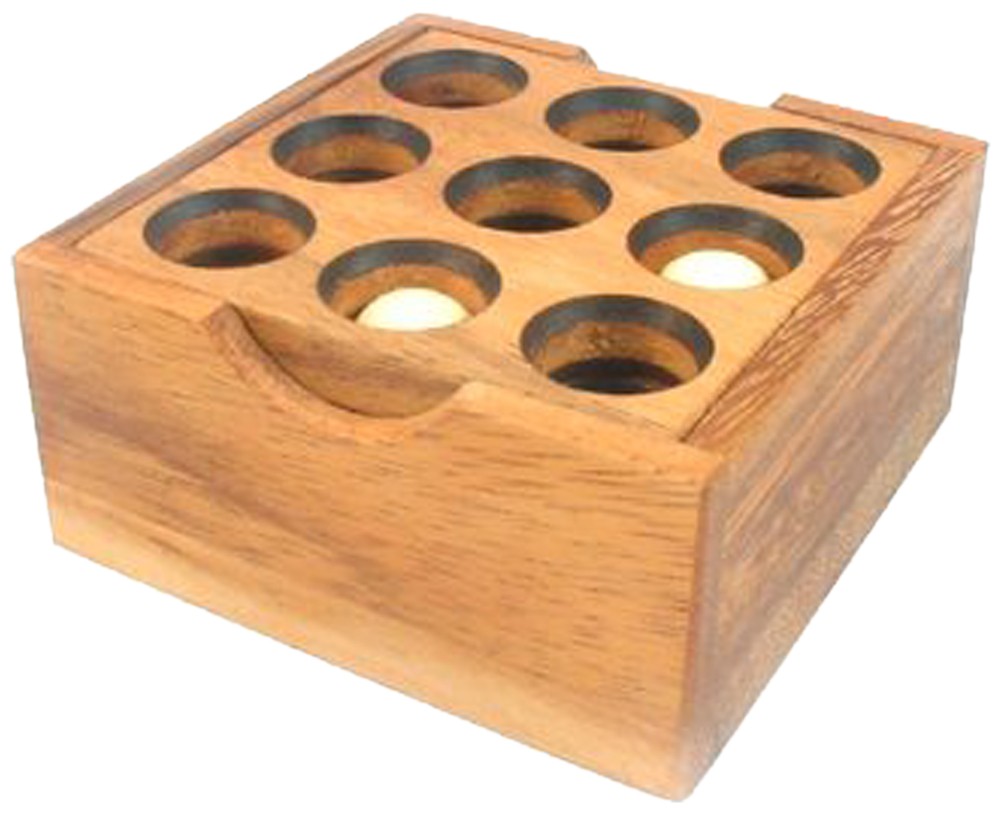 Ball-Up
Item Number: 2025
Product Features
Measures about 3-1/2 in by 3-1/2 in by 1-1/2 in.
Package Weight: about 7 ounces.
Product Description
A brand-new, unique wooden game, Ball-Up looks innocently easy - but don't let it fool you! When you take the lid off the wooden storage box and dump out the playing pieces, you'll probably expect to get them back in the box in a few seconds. Ha ... Surprise! Each wooden block has ingenious combinations of balls and holes on both sides - and all six pieces will only go together one (and only one) way. As you work on this fun, portable puzzle, you and your friends will surely find yourselves all balled up for quite a while! This is a great brain-teasing puzzle for kids and adults alike that'll help you get ready for the trickier ones out there. For ages 8 and up.
Related Products:
Old Chinese favorite, Triangles Make Larger Shapes
Item Number: 1176
$8.95