Assorted Braille Greeting Cards
Pack of Six Different Cards for Special Occasions
Item Number: 1264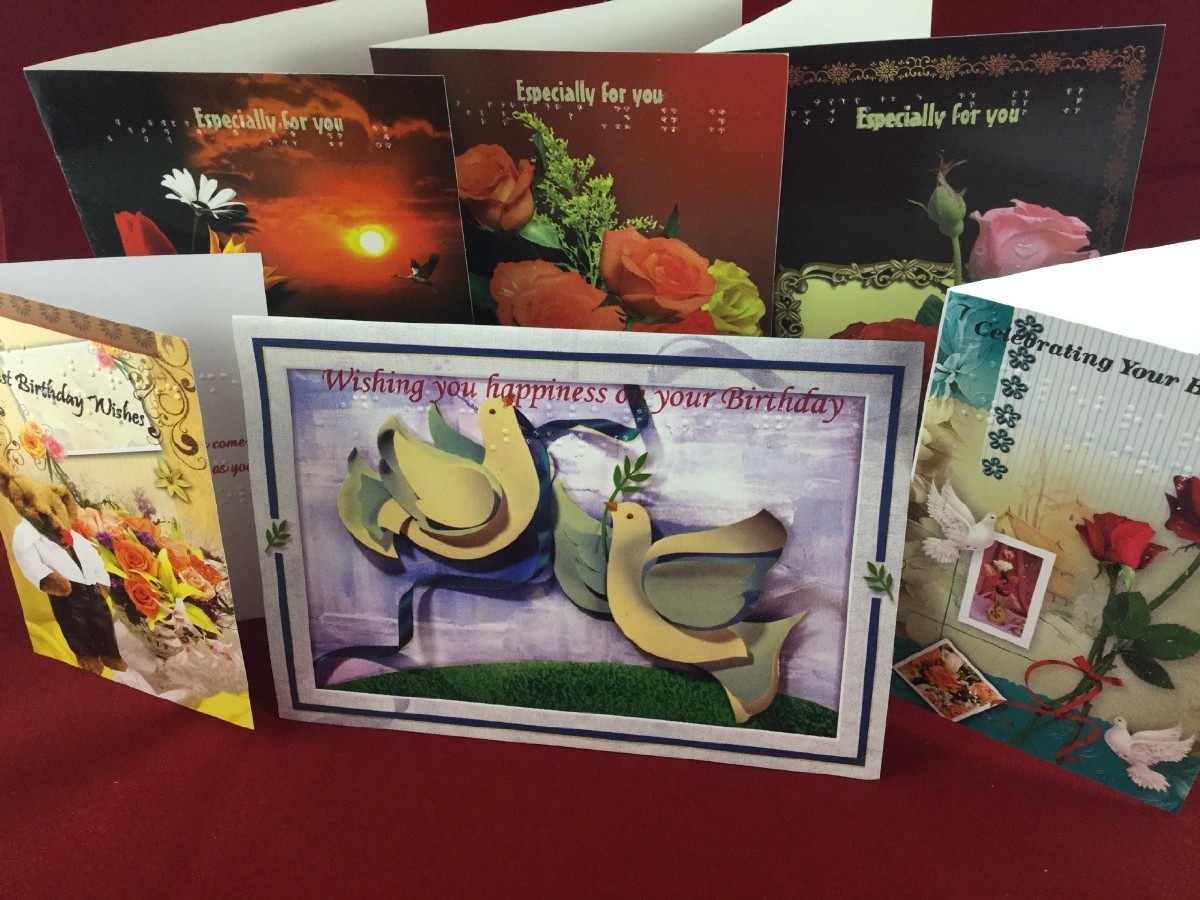 Product Features
Sturdy, gloss-finished card-stock, and High quality color picture.
Unique picture and print and Braille message for each card.
Varying sizes so you can add your own message, too.
Complete with envelope for each card.
Choose from variety pack of Birthday, Thank You, or Christmas.

Product Description:
Recognizing special dates and sending holiday greetings just got a whole lot easier - and quite a bit cheaper too. Here, to keep the timeless tradition of mailing warm wishes alive, is a variety pack of six different cards, each with a special color picture and its own unique message. To make things even better, each card has the message already Brailled on it, so all your blind friends and Braille enthusiasts will be able to read the message with their fingers. The cards come in varying sizes, so there is room to add a little note before you deliver the card, if you like. Each card even comes in its own envelope, to make them easy for you to mail - and your loved one to save!
One final note: please don't be fooled by the price - these are not Dollar-Store-type cards. Even though each one costs you just over $2, we make them from sturdy, gloss-finished card-stock, and no expense is spared on the printing of the color picture either.

Package Weight: about 2.5 ounces.
All you have to do is tell us which style of cards you're after. We'll put together a pack of six and get them on their way to you.
Birthday
Item Number: 1264-1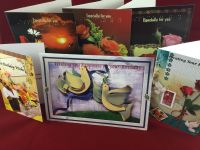 Six cards, each with a different picture and message. Whether you send them to six different people throughout the year, or stockpile them for that special someone, no one will ever get the same card.
Thank You
Item Number: 1264-2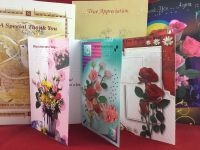 When someone does something extra nice, how many different ways are there to say thank you? We think there are six, and with this pack, you'll be sure that, if your friends get together, each one will have gotten a special message just for them.
Christmas
Item Number: 1264-3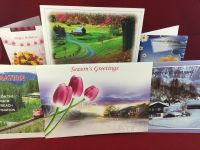 Six unique Christmas cards, bringing best wishes for the holiday season to everyone on your list.
Continue Shopping
(From the Greeting Cards shelf.)