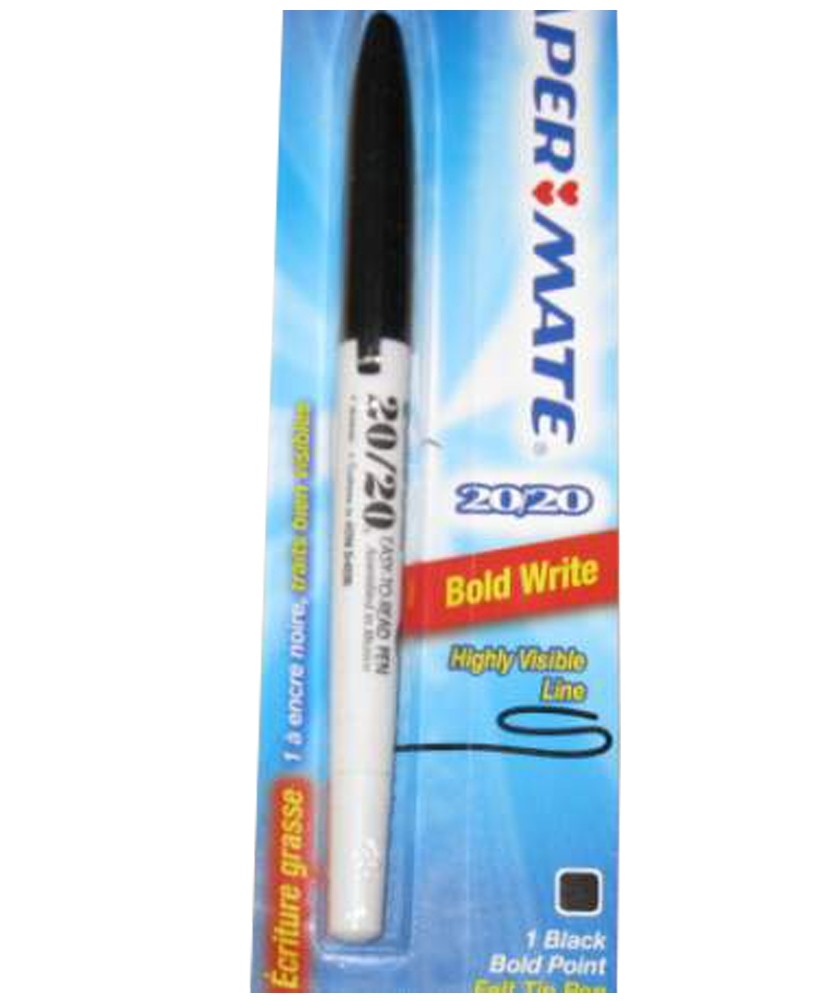 20/20 Pen
Item Unavailable. We don't know when or if this item will be back in stock.
Item Number: 1134
Product Features
Specially designed tip makes lines highly visible.
No smudges or runny writing.
Bold black ink dries instantly.
Makes using a pen easy again.
Package Weight: about 0.5 ounces.
Product Description
Now using a pen doesn't have to be nearly as frustrating as it used to be, especially when you're writing with one of our super duper bold pens. This pen's specially-designed tip makes highly visible lines. What's more, its bold black ink dries instantly, ensuring that you'll never end up with runny ink everywhere or smudges in your writing.
Related Products:
Stay Within the Lines as You Practice Handwriting
Item Number: 1133
$7.95 for 25 Sheets (Larger Package Available for Better Price)